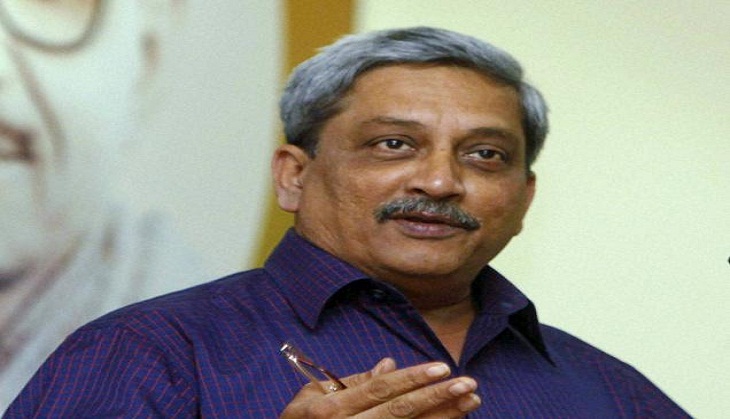 Union Defence Minister Manohar Parrikar today sparked row after he said that instead of saying 'India won't use nuclear weapons first', it should be said that 'India is responsible nuclear power'.
"If written down strategy exists or you take a stand on a nuclear aspect, I think you're actually giving away your strength in nuclear. People say India has not first used nuclear concept. I should say that I'm a responsible nuclear power and I'll not use it irresponsibly. This is my thinking. Some may say that Parrikar says nuclear doctrine has changed. It has not changed in any government policy," said Parrikar.
The no-first-use commitment was made after India conducted a series of nuclear tests in 1998. Pakistan responded within weeks by conducting tests of its own.
"We used to get threat from the defence ministry of neighbouring country that they are going to use tactical nuclear weapon if they're threatened. The day surgical strikes happened, no threat has come again. 'Be unpredictable' is part of the strategy. But we have to have a written book so that in general, we follow that direction. Necessarily if there is any question or danger to the country, I will not open the book first," he said.
However, the Defence Ministry has clarified that the statement made by Parrikar was his personal opinion and not official position.
"What he said was that India being a responsible power should not get into 1st use debate. But once again it is clarified that this was his personal opinion," the ministry said in a statement.
India carried out surgical strikes late on 29 September, days after Pakistani terrorists attacked an army camp in Uri in Kashmir, leaving 19 Indian soldiers dead.
--ANI