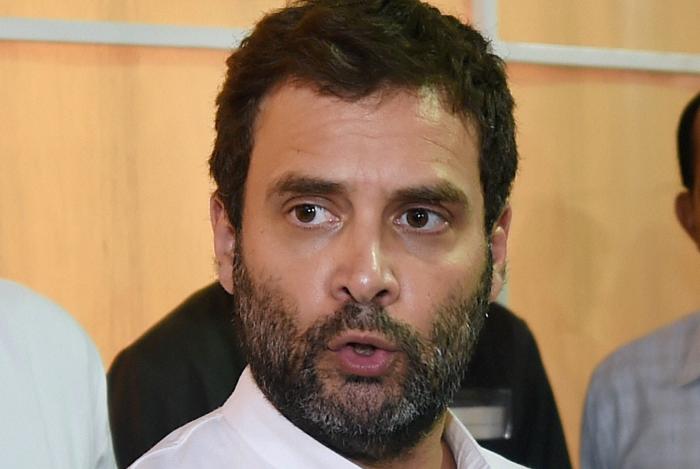 Wednesday's adjournment motion on External Affairs Minister Sushma Swaraj was a disaster that the Congress would like to forget.
BJP gave her a clean chit saying there was no conflict of interest involved in her helping IPL founder Lalit Modi get his travel papers. At the same time, Swaraj used the opportunity to remind Rahul Gandhi of his family's history that has controversial names like Ottavio Quattrocchi and Warren Anderson associated with it.
Rahul Gandhi's feeble attempt at countering Swaraj showed how much more practice he needs in public speaking. His critics said if this is all the Congress had to offer in the name of debate, they shouldn't have wasted an entire session on an issue they were not prepared to defend themselves.
However, despite Finance Minister Arun Jaitley calling him "an expert without knowledge" and Swaraj targetting him personally, the debate hasn't harmed Rahul Gandhi all that much. Here's why
It was Kharge not Rahul Gandhi who moved the adjournment motion in the Lok Sabha. The government agreed. The Congress MP from Gulbarga just could not match the BJP's firepower, particularly with Swaraj at her combative best.
He is said to have been against agreeing for a debate in the House. The Congress would have been better off following the advice.
The weakening of the old guard, who favoured a debate, might end up strengthening Rahul and the younger brigade.
Read longer version of the article: Lok Sabha brawl: how Congress shot itself in the foot