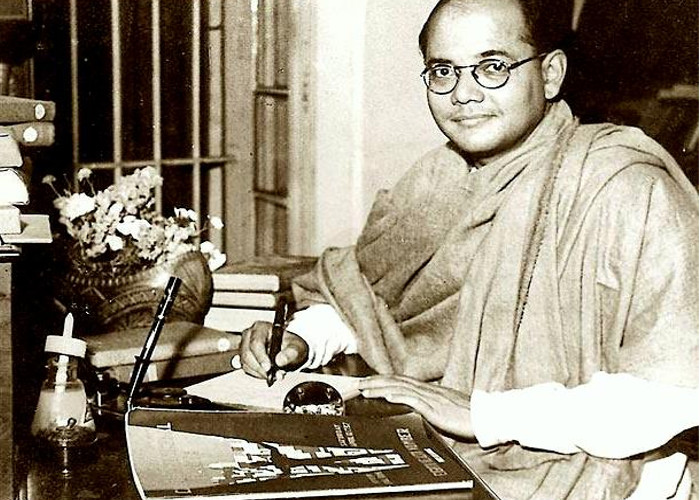 West Bengal's historical decision of declassification of Netaji Subhas Chandra Bose's files has put the Centre under enormous pressure to declassify the documents which are under its possession. Moreover, the move has questioned BJP's stance on the issue since it was the one spearheading the demand to declassify Bose's files during the Congress rule.
Although the files, which have been released under the orders of Bengal CM Mamata Banerjee, might not completely break the mystery around the founder of the Indian National Army, still the Trinamool Congress leader has obviously won a round against the NDA government by making the move first.
Files under Centre's possession
According to media reports, there are a total of 41 files on Netaji with the Central government, out of which two are declassified and the rest 39 are not.
Reluctant regimes
A bigger liability in the case is being laid on the shoulders of the UPA regime which dodged the debate around the declassification consistently. Now a similar reluctance is being seen from the side of NDA. It says that India's relations with some foreign countries would be affected if these files are declassified.
Although the PMO in November 2014, in response to a RTI application filed by a Subhas Chandra Agarwal, accepted that it is in possession of files related to Netaji but it refused to disclose their contents.
In its reply, the PMO disclosed the list of files, but said the disclosure of the documents in the files would affect relations with foreign countries. The reply also said that these files are exempt from disclosure under Section 8(1)(a) read with 8(2), of the Right to Information Act, 2005. Sec 8(1)(a) of the RTI act is reproduced below.
Also read- How the BJP lost the battle of appropriating Netaji's legacy to Mamata
In the response, the PMO also listed that there are 41 files held by the government on Netaji. Out of these 41, only two are declassified and are sent to the National Archives.
Out of the remaining the 39 files -
Four are designated as 'Top Secret' out of which two relate to the death/disappearance of Netaji (Justice Mukherjee Commission of Inquiry). The other two relate to correspondence with Netaji's widow, and daughter and the last one refers to the transfer of Netaji's ashes to India.
Twenty files are designated as 'Secret' which refer to the disappearance of Netaji and the appointment of an inquiry committee. One of these files refers to the Bharat Ratna award and mentions three names other than Netaji.
Five are designated as 'confidential' containing some letters and also have information about the funeral of Netaji's widow.
The content of the remaining 10 unclassified is reportedly general.