Somi Das
| Updated on: 4 July 2015, 16:12 IST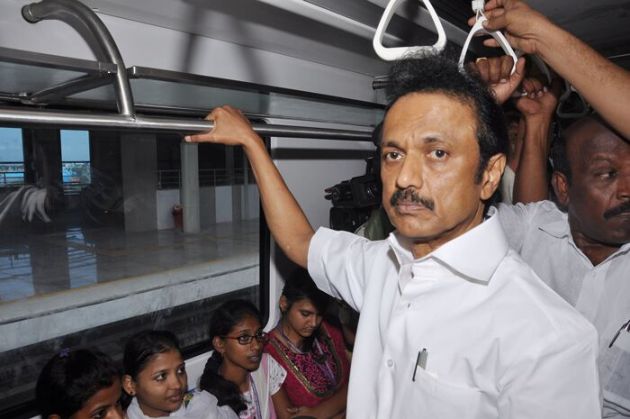 It was supposed to be a fun-ride and a photo opportunity for DMK leader MK Stalin, who was out on his maiden metro journey along with his party members. But it turned into a major controversy, with a video of Stalin slapping one of his party member for not moving.
What really happened?
Some women passengers apparently had a problem with the party man who was travelling with Stalin from Koyambedu to Alandur stations in the newly launched metro rail service. When Stalin asked him to move, he refused to do so. This is when Stalin slapped the defiant party member.
What AIADMK said
Political rival AIADMK was quick to latch onto the issue. Chief Minister Jayalalithaa reacted sharply to the incident saying no elected MP would behave in such a manner. The DMK, however, justified Stalin's act. It says that he was trying to protect women passengers.Interestingly, Congress spokesperson Khushboo came out in support of the leader battling with criticism from all quarters. Dismissing the slap as a "mere flick of hand" she described him as a man of honour who was merely trying to protect women.
Watch the video