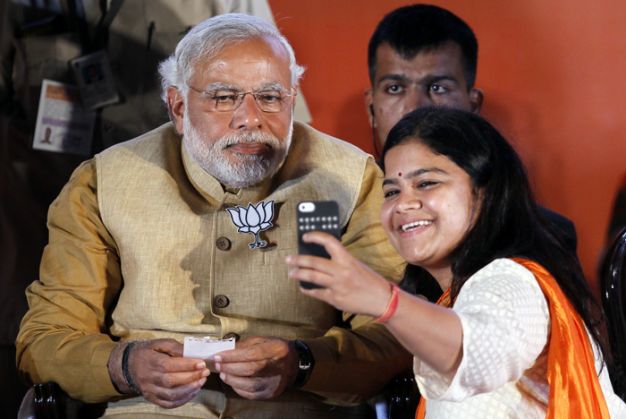 Wondered why the much publicised 'Selfie with Modi' campaign that the BJP started during the Delhi Assembly Elections, didn't make it to Bihar?
Turns out the campaign failed to make an impact in Delhi. So the party, which is currently involved in a grueling campaign spree, has decided discontinue it, as per strategy.
However, as reported by the Times of India, the selfie campaign cost the party Rs 1.6 crore. According to the details submitted by the party to the Election Commission, the seven rounds of the campaign cost the party Rs 1.06 crore. All expenses of the campaign were borne by the party's central headquarters.
During the Lok Sabha elections, BJP held around 700 3D rallies - something that cost the party Rs 60 crore. The 3D holographic campaign, used by anya political party for the first time in India, helped Narendra Modi reach out to millions of supporters through simultaneous rallies.