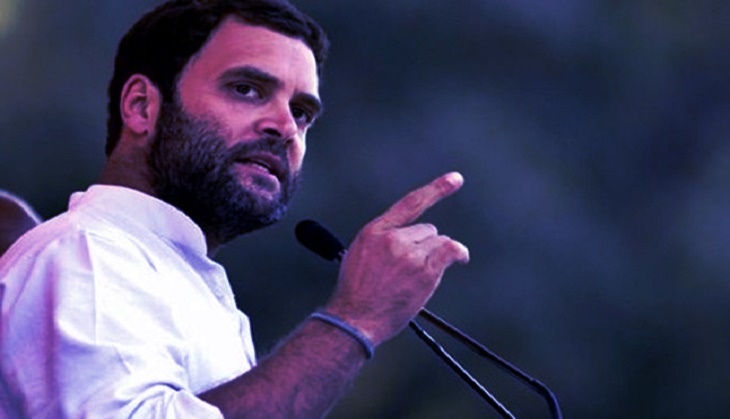 On 3 May - five days after a 30-year-old Dalit student of law was found brutally raped and murdered at her Ernakulam residence - national political parties have expressed their concern over the case.
The Kerala police have taken two persons into custody in connection with the matter on 3 May. #JusticeforJisha trended on Twitter, with many calling the victim 'Kerala's Nirbhaya'.
After the Bharatiya Janta Party lashed out at the Congress on 3 May and accused them of ignoring the ghastly rape and murder, Rahul Gandhi took to Twitter to express his anguish over the case. The Congress vice-president also promised immediate action against the accused.
Deeply saddened & pained to learn of the brutal rape and murder of a law student in Perumbavoor, Kerala

— Office of RG (@OfficeOfRG) May 3, 2016
Spoke to PCC President Sudheeranji about the incident, Kerala Govt will take swift action to bring the guilty to book

— Office of RG (@OfficeOfRG) May 3, 2016
On 3 May the BJP slammed Rahul Gandhi for not visiting Kerala or commenting about the issue.
"He (Rahul) had time to go to Hyderabad, Rajasthan and Uttar Pradesh. When such a horrific incident has happened in Congress-ruled Kerala, then he is conspicuous by his absence," BJP spokesperson Meenakshi Lekhi told the media.
The party also targeted Congress chief Sonia Gandhi, saying she did not even ask Kerala Chief Minister Oommen Chandy about the crime.
"The president of the party is concerned only about states not ruled by Congress. She has neither visited nor taken cognisance of it," Lekhi said.
She also took a dig at those who had criticised the Centre over Rohith Vemula's suicide in Hyderabad Univeristy. There are people who talk about Dalit rights and "political suicide" but have not said anything on this incident, Lekhi said.
--With PTI inputs