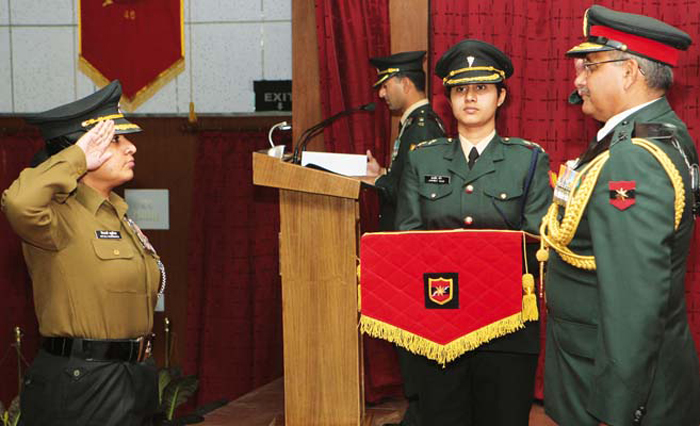 Lt Col Mitali Madhumita, a 36-year-old female 2000 batch officer who joined the Indian Army under the Short Service Commission (SSC) and became India's first female army officer to win a gallantry award, is now fighting to get enrolled permanently in the force, according to a report published in the Hindustan Times.
She received the Sena Medal for gallantry, which is given to soldiers for brave operations in Jammu & Kashmir and North-East India, after she saved 19 lives during the February 2010 terrorist attack on the Indian embassy in Kabul. Five Special Forces commandos who took part in the Myanmar operations against Naga insurgents were also given this medal.
An officer who joins the force under SSC is allowed to serve in the Army for 5-15 years.
Permanent Commission has been granted to 340 female officers by the military allowing them to serve a full term till the age of 54.
In September 2010, Lt Col Mitali had declined a permanent commission offered to her. However, after returning from Afghanistan, she requested the Army to enrol her permanently.
The Ministry of Defence refused to consider her application, after which she appealed to the Armed Forces Tribunal (AFT) in March 2014.
In February 2015, the tribunal asked the ministry to consider her application and give her a chance. The government of India challenged this decision in the Supreme Court.
The government claims that the application from Lt Col Mitali came very late, after the selection commission for her batch was convened.
The AFT's direction to the Ministry of Defence was stayed by the Supreme Court on 3 August. However, she was discharged of her duty by the ministry just eight days after the Tribunal's directive to the government.
Lt Col Mitali was allowed to serve in the force till 16 December 2015 by the Tribunal, though her SSC term expired in March 2014.