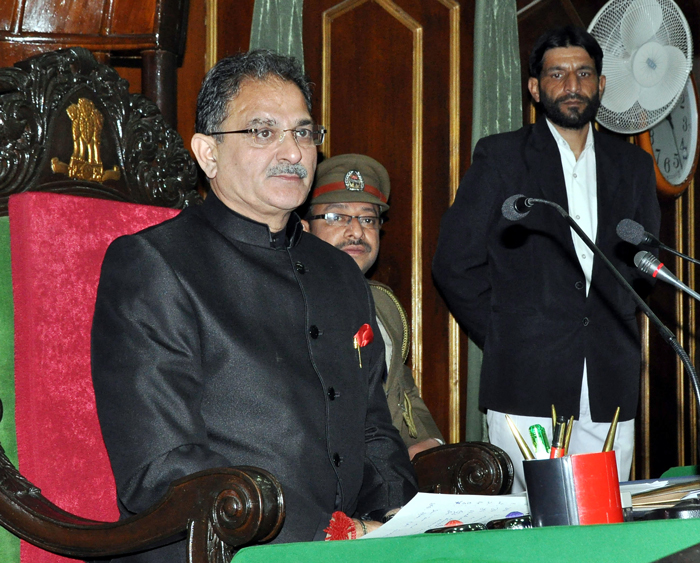 The Jammu and Kashmir Assembly Speaker Kavindra Gupta made headlines recently when he made no bones about being a 'proud RSS man' amid the beef ban protest in J&K Assembly.
His comment was followed by protesting Opposition leaders' acquisitions that he was following RSS dictates in the state.
Here are a few facts about the proud 'RSS man':
1) Kavinder Gupta was the former mayor of Jammu.
2) He is also a businessman.
3) He belongs to the Bhartiya Janta Party.
4) He won the J&K Assembly elections to become the MLA from Gandhinagar constituency in Jammu.
5) Gupta defeated MLA Ram Bhalla, who had previously won the Gandhinagar seat twice consecutively, by a two per cent vote margin.
6)Total movable assets declared by Gupta in 2014 J&K Assembly elections were Rs 97 lakhs.
7) His total immovable assets were worth Rs 1.45 crore.