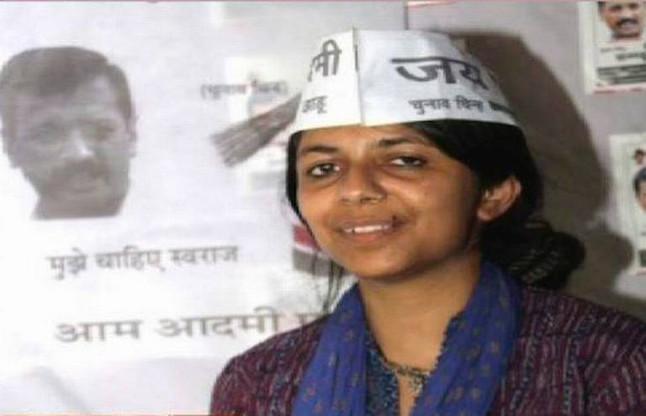 A deluge of reactions on the AAP Government appointing Swati Maliwal as the chairperson of the Delhi Commission for Women made her one of the top trends on the social media on 15 July.
Here's all you need to know about Maliwal and why her appointment as the DCW chief is being seen as controversial:
Maliwal is an RTI activist and was the youngest member of the core committee of India Against Corruption.
AAP leader Naveen Jaihind is her husband.
Maliwal has been associated with Delhi Chief Minister Arvind Kejriwal since his Parivartan days.
Currently, the 30-year old is an advisor (grievances) to the CM.

Maliwal would be replacing Congress appointed Barkha Singh as the chairperson of DCW.
AAP has frequently run into problems with the Delhi Commission for Women.
In 2014, DCW had summoned Somnath Bharti, the then Law Minister, following allegations that he along with a group of AAP workers had misbehaved with a number of African women. The Minister claimed that he was out to raid an alleged drug and prostitution racket in South Delhi.
Earlier this year, DCW also summoned Kumar Vishwas and his wife after a party volunteer complained that the AAP leader had not publicly refuted rumours of an alleged affair with her.

Somnath Bharti was again summoned by DCW following allegations of domestic violence by his wife.
Politically motivated appointment?
One reason why Maliwal's appointment is being criticised is because of AAP's earlier assertion that the DCW chair should not be held by an MLA but someone who is actively involved with issues related to women and children.
Although, Maliwal is not a party member or MLA, her close association with AAP and Arvind Kejriwal raises questions on whether the appointment is politically motivated.