Somi Das
| Updated on: 13 February 2017, 3:26 IST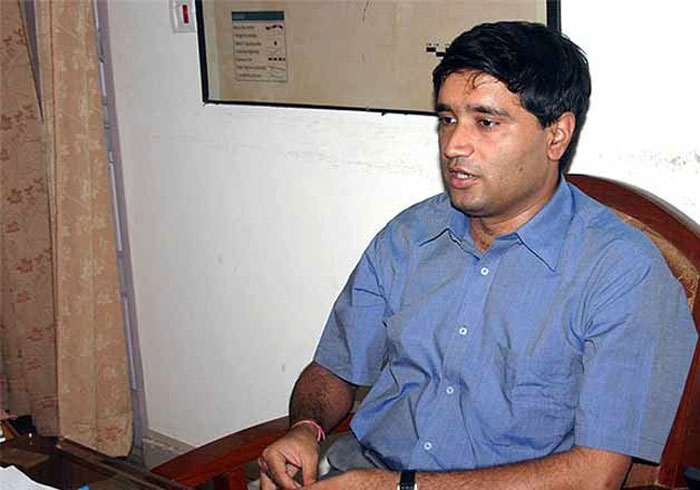 Sanjeev Chaturvedi, 40, has won this year's Ramon Magsaysay Award - one of Asia's most prestigious awards that honours integrity in governance and public services.
In its release, Ramon Magsaysay Award Foundation said, "Sanjeev Chaturvedi is being recognised for his exemplary integrity, courage and tenacity in uncompromisingly exposing and painstakingly investigating corruption in public office, and his resolute crafting of program and system improvements to ensure that government honourably serves the people of India."
Disappointment with Modi government
Sajeev Chaturvedi, who graduated from the National Forest Academy at Dehradun and is an engineer from NIT Lucknow, expressed his disappointment with the Prime Minister's office right after winning the award. NDTV quoted Chaturvedi as saying, "I am very disappointed with the functioning of the PMO (Prime Minister's Office). I worked with the policy of zero tolerance as espoused by the PM, took this message to heart and took considerable personal risks to break corruption in AIIMS."
Chaturvedi was reportedly removed as the CVO of AIIMs at the insistence of BJP leader and current Health Minister J P Nadda in 2014. He had written to then health minister, Harsh Vardhan requesting his removal.
Early flashes of rebellion
His first posting was as the Divisional Forest Officer (DFO) in Kurukshetra in 2005.Right from his first assignment, Chaturvedi had shown signs that he would become a headache for his political masters.
As the custodian of the Saraswati Wildlife Sanctuary - home to the rare hog deer, blackbuck and wild boar- he filed a case against Haryana Irrigation Department contractors for carrying out an illegal construction, destruction of habitat and felling trees in the protected zone. He was immediately transferred.
Many more fights to come
During the next five years of his service as an IFS officer in Haryana, life was tough. He had many head-on collisions with the then Bhupinder Singh Hooda government. His staunch refusal to buckle under political pressure and protect forests from illegal felling of trees and construction resulted in 12 transfers between 2005-2010, false FIR, negative annual confidential reports.
According to a report in The Hindu in 2009, Chaturvedi exposed a large-scale bungling in plantation projects funded by the Centre and international agencies in Jhajjar and Hissar divisions. 40 field staff were chargesheeted based on the evidence given by him.
The scandal broke at the height of 2009 Lok Sabha election campaign. Jhajjar being then Chief Minister Bhupinder Singh Hooda's son, Deepender Singh Hooda, became a cause of huge embarrassment for the party.
President's intervention & central deputation
One of the major highlight of Chaturvedi's career is that then President Pratibha Patil personally intervened to save him from the constant persecution by Hooda government. Leaving its own Chief Minister red-faced, four environment ministers - Namo Narain Meena, Jairam Ramesh, Jayanthi Natarajan and Veerappa Moily - all from the Congress, quashed decisions taken against Chaturvedi by the Hooda government, on the insistence of Patil.
Business Standard reports that Chaturvedi was the first officer ever to get a Presidential reference - a record four times. The other unusual precedent set in Chaturvedi's case was that the Central government opposed its own state government in bureaucratic matters.
The AIIMs fiasco, winning Kejriwal's approval
Chaturvedi was made the AIIMs Director and Central Vigilance Office of AIIMs in 2012. As has been nature, soon, he would unearth a massive scam in the country's premiere medical institute. Eventually, he was removed as the CVO in 2014 for initiating action against a private chemist shop owner operating in the institute selling dubious medicines and other illegal activities at AIIMs. He also exposed how top officers and politicians were misusing facilities at the government run hospital.
After his removal he had written a letter to then health Minister Harsh Vardhan that he was only trying to follow PM's message of 'Na khaoonga, na khaane doonga'.
AAP had opposed Chaturvedi's removal. After coming to power Chief Minister Arvind Kejriwal has sought his appointment as his officer on special duty (OSD). But final clearances from the centre is still pending.