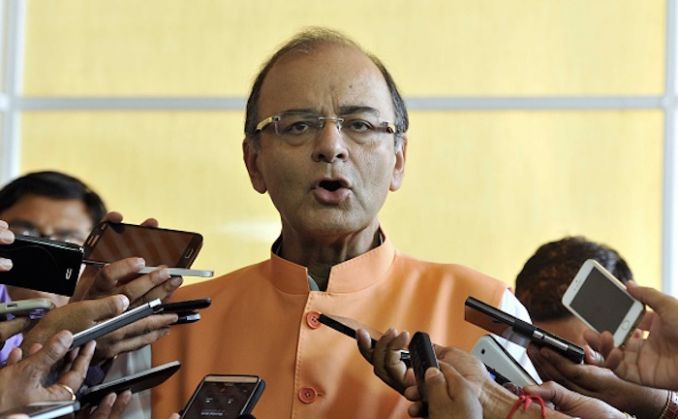 For Finance Minister Arun Jaitley, statistics are the end all of economics, which closes all room for debate. Moreover, he perhaps feels that 'ease of doing business' is the ultimate parameter to measure development.
At Bharatiya Janata Yuva Morcha's event on Narendra Modi's birthday, Jaitely spoke for about 20 minutes, primarily focusing on the upcoming Bihar Assembly elections.
While rebuffing Bihar CM Nitish Kumar and his alliance partners, Jaitley said, "Nitishji says let us debate the development issue. What is there to debate? This debate is over. Gujarat is number 1 and Bihar stands at 21. The economy speaks through statistics and not through debate."
He was referring to a report that ranks Indian states on 'ease of doing business'. Prepared by the World Bank on request of the Modi government, it ranks five BJP-ruled states in the top 10.
A closer look at its findings will reveal only a few reasons for the Finance Minister to rejoice. To start with, no state in India scored above 71 per cent and only seven managed to go above 50. Perhaps, the idea behind the report was never assessment, but rather naming and shaming.