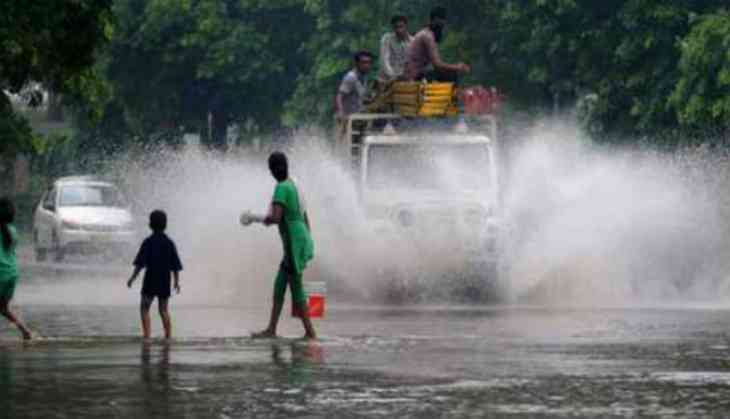 Powerful storm cyclone Fani hit the shores of Puri early this morning and has now moved to other parts of Odisha. In fact, in West Bengal to we can see the effect of it where heavy rainfall has started pouring in Kolkata. According to AFP, two casualties have been reported in Odisha till now.
Due to this storm, Chief Minister Mamata Banerjee cancelled her rallies in Kolkata and also took preventive steps regarding this storm where airports were closed from 9:30 am and will reopen by Saturday 6 pm, even trains were diverted from the prone areas.
Fani near 20.3N/86.0E about 18 km east-northeast of Bhubaneswar & 20 km southeast of Cuttack at 1230 IST. Bhubaneswar reported 130 kmph in gustiness at 1130 IST.

— India Met. Dept. (@Indiametdept) May 3, 2019
After West Bengal, the cyclone will travel to parts of Bangladesh by Saturday evening and will then return from north-east that is will hit Andhra Pradesh and Meghalaya. The emergency helpline has also been issued whereas the Ministry of Home Affairs is also giving time to time update on cyclone.
Apart, from all the havoc scenes, a newborn baby girl is born in Bhubaneshwar, Odisha in a railway hospital. The girl who is born in the midst of cyclone is named after it as 'Fani.'
Northern India will also witness thunderstorm with light rainfall in Mathura, Barsana, Bharatpur in next few hours.
Also Read-
Bhubaneshwar: A Baby girl born in the midst of disastrous storm named after cyclone 'Fani'