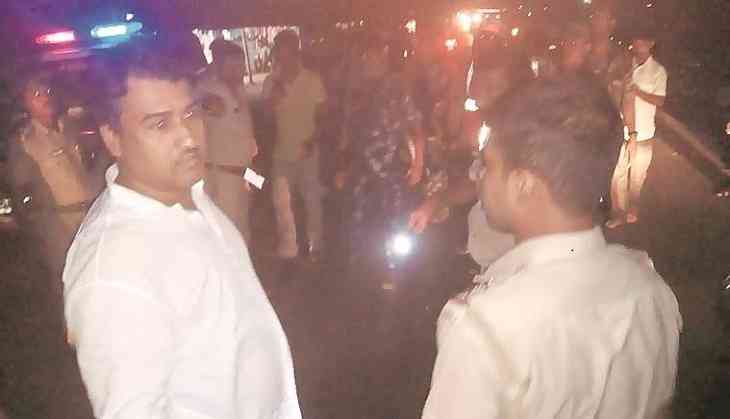 West Bengal police arrested BJP leader Shankar Chakraborty on Sunday for inciting violence against the policemen. He allegedly urged the people at a public meeting in the violence-hit Daribhit area to 'retaliate' against the police and 'tie them to trees'.
A clash between police and local residents erupted over the appointment of teachers in Daribhit on September 20 in which two men had died of bullet injuries. Polytechnic college student Rajesh Sarkar and Islampur college student Tapan Burman, who are the former students of Daribhit high school died.
"If policemen come here, tie them to a tree. If policemen are thirsty and ask for drinking water, give water to the dogs but not to them. If you see injured policemen on the road, take injured cows and buffaloes to hospital but not them. If you see children of policemen lying on the road, do not take them to hospital. Do not allow police to enter this area. Socially boycott the police," Chakraborty was quoted by The Indian Express as saying.
He further said "Keep sticks, bamboo poles ready and women should have bontis ready. Thwart the police".
Yet, Chakraborty justified his remarks while talking to media-persons.
"Policemen killed innocent youths here. A day after when we called a bandh in the district, they came to my party office and threatened to kill me. Policemen are still picking up innocent villagers and giving them false cases. That is why is said what I said," he said.
Chakraborty, who was arrested by Karandighi police station at around 6.30 pm, was charged with inciting violence and will be produced in court on Monday.
ADG (law and order) Anuj Sharma said "We have seen the video of the speech and legal action will be taken against the person concerned. Having a microphone in one's hand does not permit them to say anything".