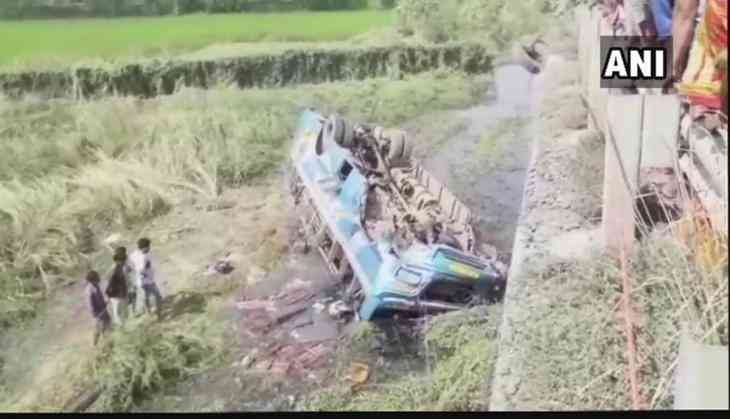 Atleast 5 died and 20 injured after a bus fell into a canal in Hooghly district's Haripal in West Bengal. The bus fell into the a canal from a bridge at Haripal.
The bus was heading to Kolkata, crashed into the cement fencing of a bridge. The Kolkata-bound bus dashed against the cement railings of a bridge before breaking it and fell into the Dakatia khal near Gojarmore at around 9 am, killing three passengers on the spot, SP Sukesh Jain told PTI.
The condition of the two passengers out of 20 injured were said to be critical, the senior police officer said, adding that all of them were taken to Haripal hospital, which was nearby.
Rescue operations are under way. A team of state disaster management department has been sent to the spot, he said. Till then, the locals and policemen helped rescue the passengers from the bus.
More details awaited.
Also read: Allahabad: Uttar Pradesh's Yogi Adityanath government okayed the decision to rename the city as 'Prayagraj'