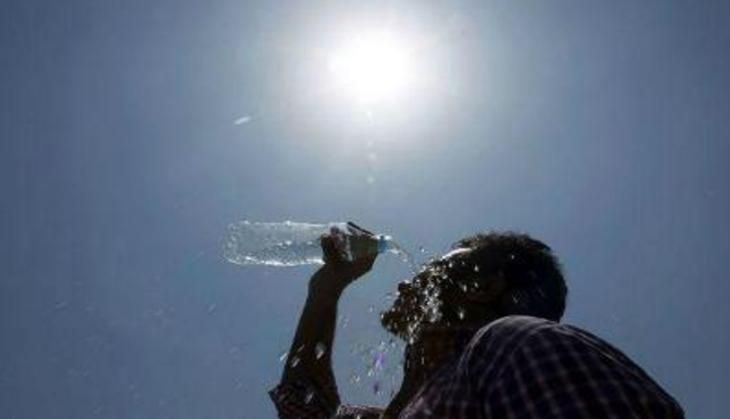 The coming week is likely to see the extreme weather conditions ravaging India intensify.
On 20 May, Phalodi city in Rajathan broke the country's temperature records by registering 51 degrees celcius, the highest since 1956 - when Alwar recorded temperatures of 50.6 degrees.
On the other hand, Hyderabad is experiencing heavy rainfall and strong winds, which have brought the traffic in the city to a standstill. Trees and electricity poles fell in several places, leading to power shutdowns in city.
Additionally, authorities in coastal Andhra Pradesh put out a weather alert on 19 May as rains continued to lash the state under the impact of cyclonic storm Roanu over the Bay of Bengal.
Here's a complete round up of what you can expect of the weather in the coming days:
Heat wave alert
No respite for Rajasthan as Phalodi continues to sizzle at 50 degrees celsius for third day in a row.
According to the Indian Meteorological department, severe heat wave conditions will continue to prevail at most places over Rajasthan, Madhya Pradesh, Jammu and Kashmir, Himachal Pradesh and few isolated places over Gujarat during the week.
National Capital, Delhi is likely to experience a temperature ranging between 41 degrees to 46 degrees during the week.
Cyclone alert
Cyclone Roanu is likely to bring a major flood risk to northeastern parts of India and Bangladesh as it sweeps onshore during the first half of the weekend (21-22 May).
Heavy rain
Cyclone Roanu has triggered heavy rainfall in Hyderabad.
The Meteorological department has predicted that parts of Assam, Meghalaya and Nagaland will experience heavy to very heavy rainfall during the coming week.
West Bengal is also likely to experience severe rainfall while parts of Jammu and Kashmir, coastal Andhra Pradesh, Odisha and Kerala will experience thunderstorms.
The MET department also advised fishermen to not venture off along the Odisha and West Bengal coasts on 21 May.