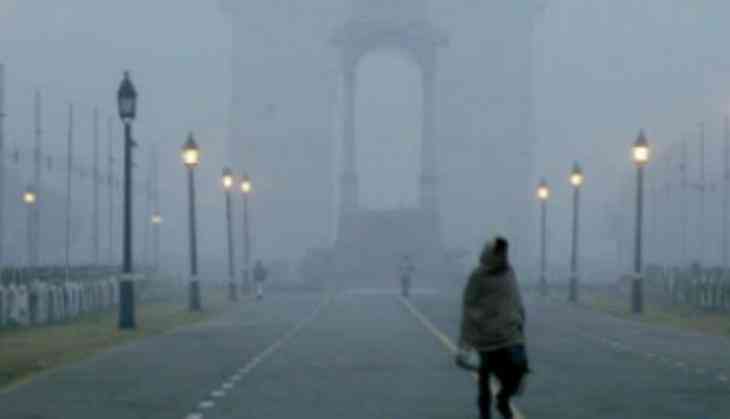 Delhi-NCR residents wake up to a thick layer of fog making worsening the visibility to 25-50 meter, as per IMD. The minimum temperature settled at 8 degree Celsius and maximum temperature at 20 degree Celsius.
Even neighbouring cities have witnessed a drop in temperature as intense cold swept most parts of Punjab and Haryana on Wednesday. Several parts of Haryana, including Rohtak, Bhiwani, Faridabad, Gurgaon, Ambala, Hisar, Karnal and Narnaul, were also enveloped by a thick blanket of fog in the morning.
Dense to very dense fog in many parts over Haryana & Delhi; in some parts over East UP; in isolated parts over Punjab, West UP, West Rajasthan, NW MP, Bihar and Sub-Himalayan West Bengal & Sikkim and Moderate fog in isolated parts over East Rajasthan and Assam & Meghalaya. pic.twitter.com/cLUQqEzWd9

— India Met. Dept. (@Indiametdept) January 22, 2020
Owing to the dense fog flight operations and transportation have affected due to poor visibility. As per the Delhi airport official, " flight departure may be affected due to low visibility. Passengers are requested to contact the airline concerned for updated flight information."
Also, Twenty-two trains were delayed due to low visibility in the Northern Railway region.
Also Read: Chhattisgarh: CRPF personnel carry pregnant woman on cot for 6 km through jungles to reach hospital
Update issued at 0900 hours : pic.twitter.com/pwJWe5oAx5

— Delhi Airport (@DelhiAirport) January 22, 2020
After hovering close to normal for the past three days, the minimum temperatures dropped at most places. Chandigarh recorded a low of 6.8 degrees Celsius, a meteorological department official said. In Punjab, biting cold gripped Amritsar (4.6 degrees Celsius), Adampur (4.5 degrees), Halwara (5.8 degrees), Bathinda (4.8 degrees), Ludhiana (6.4 degrees) and Patiala (6.8 degrees).
In Haryana, Hisar reeled at a low of 4.4 degrees Celsius, while Sirsa experienced a cold night at 5 degrees. Karnal recorded a minimum temperature of 6 degrees Celsius, while Ambala recorded 6.5 degrees and its 6.4 degrees in Bhiwani.
Also Read: Rajasthan: 7 childhood friends killed after their speeding SUV rammed into truck