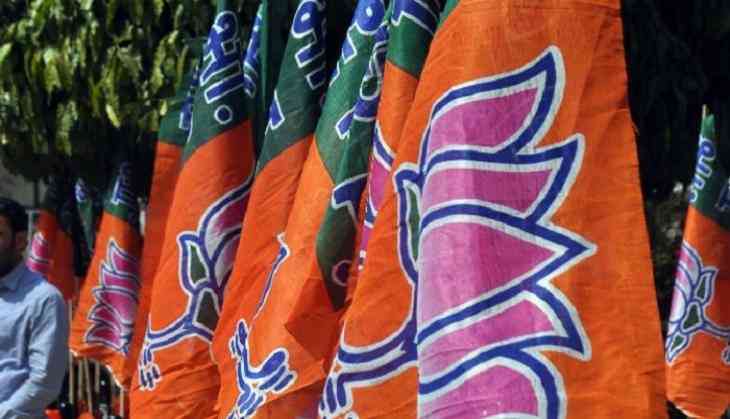 After the release of the central Bharatiya Janata Party (BJP) delegation from the custody of Kolkata Police, party MP Meenakshi Lekhi on Saturday said that the state party unit would conduct a protest march against the growing communal tension, adding illegal elements of the society are roaming freely and police has no guts to arrest them.
"The BJP state unit is having a protest march and we will also be joining along with them. We will take cognizance of the matter. Illegal elements who have been engaged in smuggling and all kinds of such activities are roaming free. No police has the guts to arrest them," Lekhi told ANI.
Earlier in the day, the saffron party said that the West Bengal Government has since the beginning tried to shut down the Opposition, adding the Trinamool Congress (TMC) local leaders are responsible for the prevailing situation.
"The pattern of the West Bengal Government is to shut down Opposition. Why are we not being informed about the situation of Basirhat? The focus is on us not being entered, but what about the ground report of the riot-hit areas? People know that the TMC local leaders are responsible for the situation," BJP MP Roopa Ganguly told ANI.
Another BJP leader Dilip Ghosh said that on one hand, the State Government is saying the situation is under control and on the other, it is prohibiting the Central delegation from entering the riot-hit area.
"We are not able to figure out what this government wants. Instead of normalising the situation, the TMC MLAs are creating a ruckus. Neither the police, nor the government is present at the spot. Since one month, there is a tense situation in mountain side and nothing has been done on that," he added.
Ghosh further said that the political leaders and parties who wanted to go there and make a peaceful environment were not allowed to enter.
The central delegation of the BJP was earlier detained by the Kolkata Police here near Michael Nagar area, when they were on their way to riot-hit Basirhat area.
The delegation comprised of Parliament members Om Mathur, Meenakshi Lekhi and Satyapal Singh who later had an argument with the police when they were stopped from entering Basirhat.
The leaders were then carted away to the airport in a police van, flanked by cops and their supporters alike.
Yesterday, the BJP, Left and the Congress delegations were prevented from visiting riot-hit areas in Basirhat by the police.
Violent clashes erupted in Basirhat area of the district after a Class X student updated a controversial picture on Facebook.
The boy was later detained by police, but the violence hasn't abated.
-ANI