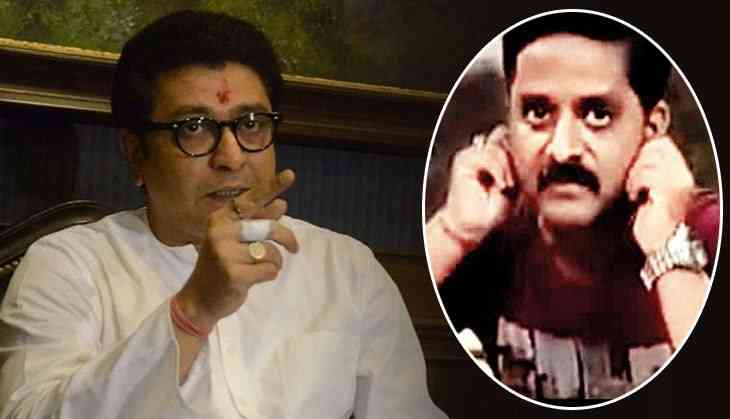 In a shocking incident, a man was brtually assaulted and thrashed by Maharashtra Navnirman Sena (MNS) workers after he allegedly criticised Raj Thackeray in a viral video. According to reports in Times Now, the man who has been identified as Sandeep Tiwari, a north Indian, was forced to do sit-ups by MNS workers at party office.
The victim is a resident of Dhara Residency society at Ambernath East in Maharashtra's Thane district. According to reports, Tiwari had made comment on Thackeray in society's WhatsApp group, meant to exchange of political views. When the local workers came to know about the video posted by Tiwari in WhatsApp group, they did not found it good.
A person was forced to do 50 sit ups & forced to say sorry by MNS workers for criticising the MNS cheif raj thackeray.
The MNS worker in the video is saying that we are not beating him & giving him this kind of punishment only bcoz he is a marathi boy.pic.twitter.com/dQZ18sqQyE

— ヴィラージ カダム (@MyselfViraj) January 4, 2019
Following which, they summoned him to MNS office at Ambernath and assaulted him. The workers further made him perform 25 sit-ups while holding his ears as punishment.
The video of Tiwari begging for Thackeray's forgiveness is going viral on social media. With folded hands, Tiwari is heard as saying: "By mistake, I have sent video and for the same, I am apologising Raj Thackeray."
Meanwhile, MNS spokesperson Sandeep Deshpande came in defence for the party leader's action, saying that everybody in a democracy has the right to express, comment and criticize. "However, criticism should not be below the belt. Those who will use bad language against Raj Thackeray will be beaten up by MNS party workers," Deshpande said.
Also read: Amit Shah's jibe at Mamata Banerjee: If not in India, will we take Ram's name in Pakistan