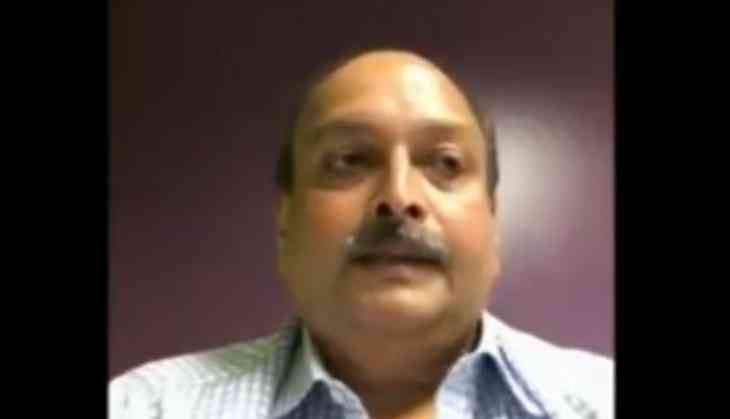 Fugitive billionaire businessman, Mehul Choksi has released the first video statement since he was named wanted for a Rs 13,000 crore bank fraud case. Choksi, who is wanted in India, in a self-defend released a video saying that all allegations made against him by the Enforcement Directorate are false and baseless.
Choksi rubbishes all the Enforcement Directorate's allegations against him, calls it false and baseless, and that his properties were attached illegally.
#WATCH Antigua: PNB Scam accused Mehul Choksi says, "all the allegations leveled by ED are false and baseless." pic.twitter.com/hkanruj9wl

— ANI (@ANI) September 11, 2018
"All the allegations labelled by the ED are false and baseless. They have attached my properties illegally without being any basis of the seen," Mehul Choksi said in the video.
#WATCH PNB Scam accused Mehul Choksi on his passport revocation. Please note: ANI questions were asked by Mehul Choksi's lawyer in Antigua. pic.twitter.com/dwuPnOPaxd

— ANI (@ANI) September 11, 2018
Mehul Choksi, the uncle of Nirav Modi, is one of the main accused in the Punjab National Bank fraud case answered to the questions of journalists, asked by his lawyer.
The billionaire Choksi was granted Antigua citizenship in November, who left India in the first week of January and took an oath of allegiance as a citizen of Antigua on January 15.
On January 29, the CBI filed a case and started investigating Choksi and his nephew, celebrity jeweller Nirav Modi, over an Rs. 13,500 crore fraud that involved fake guarantees in the name of India's second-largest government bank, Punjab National Bank, to facilitate overseas loans, reported NDTV.
Also read: Bharat Bandh: BSP chief Mayawati compares Congress and BJP's policies; says 'both equally responsible for a hike in petrol-diesel price'