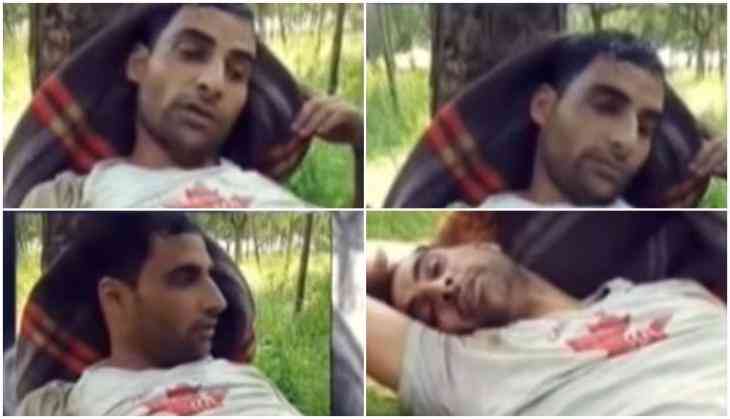 A day after Jammu and Kashmir's police constable Mohammad Saleem Khan was abducted and murdered, terrorists released the video of his last minute of brutal torture by them online. Khan was abducted on Friday from Kulgam district and his bullet-ridden body was found on Saturday from Redwani Payeen village. The terrorists have released heartwrenching, torture video of the policeman online.
In the last minute video of the policeman Salim, he was seen being asked about his recent operations and the encounter of Adil Pathan. Earlier, Army gunman Aurangzeb was abducted and killed by the terrorists while he was on his way to home for Eid. Later, terrorist also released video of him being tortured by them.
In the video, terrorists were seen abusing the constable, Salim and asking about his role in the killing of Adil Pathan. Salim was also heard saying that he had an integral role to play in the killing of Pathan.
The medical reports suggested that he was brutally assaulted by the terrorists before they shot him dead.
Also read: Three terrorists who murdered Jammu and Kashmir Policeman shot dead in Kulgam district, encounter underway