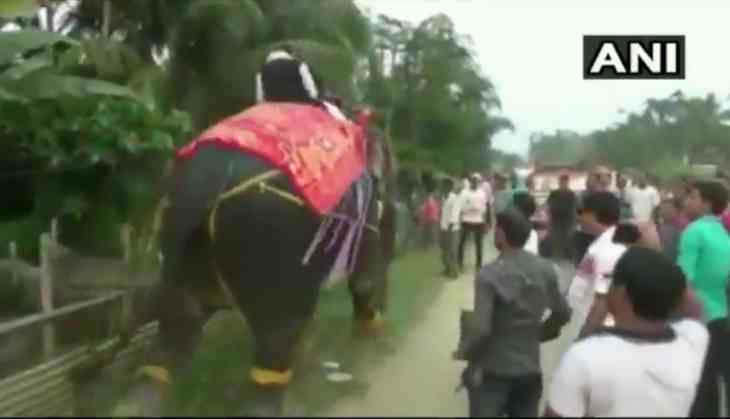 Kripanath Mallah, a BJP MLA and newly-elected deputy speaker Assam Assembly was welcomed by his supporters on Sunday. In his welcome procession in Ratabari constituency, in Karimganj district, his supporters brought an elephant. Mr Mallah fell off an elephant during the welcome ceremony. Fortunately, the deputy speaker escaped unhurt.
In a video released by news agency ANI, the supporters are seen welcoming the BJP MLA Kripanath Mallah to his constituency. It appears the deputy speaker and the mahout lost balance when the elephant ran forward. After which the incident took place. Although Mallah had a narrow escape.
Watch video here:
As soon as Mr Mallah sat on an elephant, it started running and the balance between the deputy speaker and the mahout lost, after which Mallah swipe of an elephant and fell on the ground.
The supporters ran towards him but the politician looked cool. He stood up and laughed out loud.
Also read: Delhi: Shocking! Brother killed himself after fight with his sister over a mobile phone!