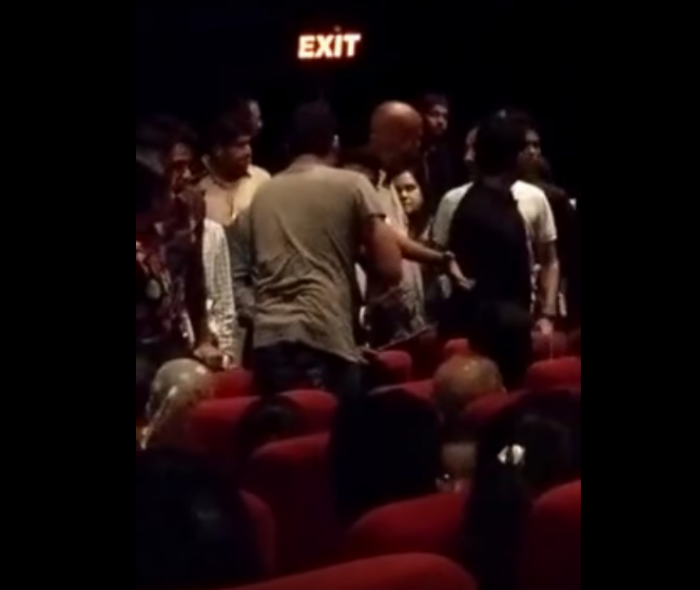 A video of a family being asked to leave a cinema theatre for not standing up during the national anthem has gone viral on social media.
The video clip shows the audience creating a ruckus; a few people actually ask the family the reason they chose to not stand up for the national anthem when they are anyway going to sit for the next few hours while watching the movie.
After a while the family was forced to leave the cinema hall and the audience celebrated with a round of applause.
According to media reports, the incident took place during the screening of the movie Tamasha at a PVR cinema in Kurla, Mumbai, while some media reports suggest that the incident happened at a PVR in Bengaluru.
The video has now been removed by Youtube.