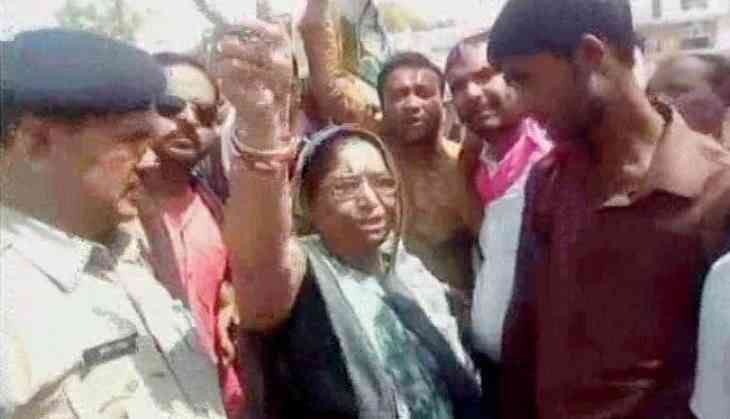 Congress MLA Shakuntala Khatik
In the midst of growing tensions in the Mandsaur over farmers' protest, a video is making rounds on the internet in which Congress MLA Shakuntala Khatik could be seen inciting people to set a police station on fire.
The inflammatory speech was caught on camera and posted by Delhi BJP spokesperson Tajinder Pal Singh Bagga on social media and was also shared by Madhya Pradesh BJP leader Kailash Vijayvargiya.
MP मे करैरा विधानसभा से काँग्रेस विधायक शकुंतला खटीक, कार्यकर्ताओ को थाने मे आग लगाने हेतु उकसाते हुए।

यही है काँग्रेस का असली चरित्र। pic.twitter.com/EkCXtdOFev

— Kailash Vijayvargiya (@KailashOnline) June 9, 2017
In the video, Shakuntala, surrounded by her supporters, is asking them to burn police station.
"Thaaney mein aag lagaa do (burn down the police station)," Shakuntala is heard in the video.
The MLA was leading the protest march during which her supporters also burnt the effigy of CM Shivraj Singh Chouhan.
Meanwhile, Mandsaur district is boiling because of farmers' agitation.
Curfew in the violence-hit Mandsaur district of Madhya Pradesh has, however, been relaxed from 10 a.m. to 6 p.m., today.