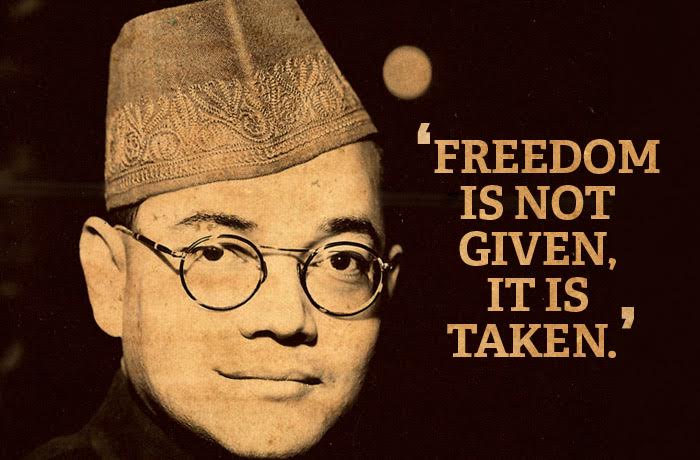 Netaji Subhas Chandra Bose's declassified files continue to create controversy. There are now reports that the files, which were declassified by the BJP government, suggest that Bose was alive even after the much-publicised 1945 crash which was reported to have killed him.
These reports coincide with conspiracy theories that have been floating around for years now. Netaji enthusiasts have always believed that he survived the plane crash in Taipei, Japan, after the fight plummeted to the ground due to overloading.
Netaji allegedly made three radio broadcasts after the crash of 18 August, 1945, which had been picked up by the monitoring service of the Governor House in Bengal. A Times of India report says that the first broadcast was made on 26 December, 1945 where Bose declared: "I am at present under the shelter of great World powers. My heart is burning for India. I will go to India on the crest of a Third World War. It may come in 10 years or even earlier. Then I will sit on judgment upon those trying my men at the Red Fort."
The second broadcast came on 1 January, 1946, where Bose spoke about freedom. He reportedly said: "We must get freedom within two years. The British imperialism has broken down and it must concede independence to India. India will not be free by means of 'non-violence'. But I am quite respectful to Mahatma Gandhi."
While in the third and last one in February 1946, he declared that, 'India will not be free by the means of non violence'. An excerpt from his address: "This is Subhas Chandra Bose speaking, Jai Hind. This is the third time I am addressing my Indian brothers and sisters after Japan's surrender... The PM of England is going to send Mr Pethick Lawrence and two other members with no object in view other than let the British imperialism a permanent settlement by all means to suck the blood of India."
The declassified file also reveals a letter from Khurshed Naoroji, one of Mahatma Gandhi's secretaries who wrote to Lord Mountbatten - the last Viceroy of India - on 22 July, 1946: "At heart, the Indian Army is sympathetic to the INA. If Bose comes with the help of Russia, neither Gandhiji nor Nehru nor the Congress will be able to reason with the country."
--
H/T: The Times of India
Edited by Abha Srivastava