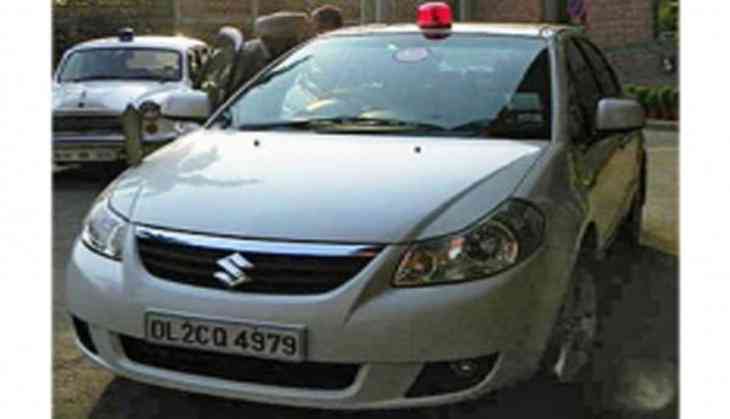 War of words sparks off between Imam Barkati and WB minister over red beacon
Shahi Imam of Tipu Sultan Masjid, Maulana Noor-ur Rehman Barkati on Sunday came down heavily on West Bengal minister Siddiqullah Chowdhury for refusing to remove red beacon from his car.
His remarks came after Chowdhury was seen himself using red beacon after he had questioned Barkati on the same.
'Siddiqullah Chowdhury did not follow the Chief Minister's order, whereas I did and removed the red beacon,' Barkati told ANI.
Barkati further said that he would write to Jamiat Ulema-e-Hind to remove Chowdhury from the post and accused him of disrupting communal harmony in the state.
'He tried to disrupt communal harmony in Bengal. He should be investigated and removed from the post,' he added.
Earlier, Chowdhury had questioned Barkati for not following the Centre's order on the same.
'Barkati is Imam and I am a minister of the State Government. I will remove the red beacon as soon as the government orders for it,' Chowdhury told ANI.
Meanwhile, Imam Barkati, who had initially refused to remove the red beacon from his car, finally agreed to follow the Centre's order.
On Friday, a FIR was lodged against Maulana Barkati after a BJP leader Suraj Kumar Singh registered a complaint against him for not complying with the Centre's ban on the use of the red beacon.
The Central Government imposed a ban on the use of red beacon on vehicles attached to dignitaries with effect from May 1.
-ANI