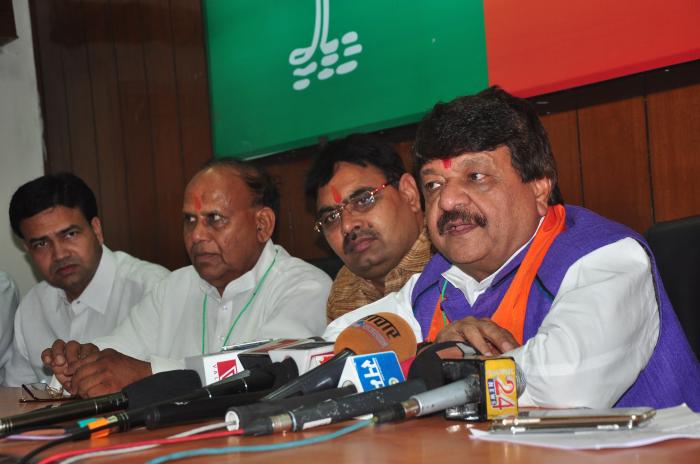 Vyapam may have claimed 45 lives so far. And the Special Investigation Team and Special Task Force might have arrested over 2000 accused persons in the scam, and other 500 might be absconding.But for senior BJP leader, Kailash Vijayvargiya, 'Vyapam' scam is just a 'small scandal'.
'For us it (Vyapam) is a chutput (small) scam. It may be big for you', Vijayvargiya told reporters in Bhopal on 13 July.The Madhya Pradesh MLA was interacting with the media on the BJP's 'Maha-jansampark campaign' or mega membership drive.
With the statement Vijayvargiya, has landed himself into a controversy.Adding to the fumes, the minister also said that the party's morale is not down even after the controversy.
CBI has taken over the investigation of the massive admission and recruitment scandal which has rocked Madhya Pradesh.
This was not the first 'slip'
-Vijayvargiya had recently triggered a row after the death of TV journalist Akshay Singh, who was investigating the unnatural deaths in the scam. The BJP minister said, "Is a journalist bigger than me?". He later denied making such statement.
- Kailash Vijayvargiya has earlier made controversial statements regarding rape cases in India.
-While seeking to explain the reason behind the spate of crimes against women Vijayvargiya gave reference of the epic Ramayana. The minister said, 'Only when Sitaji crossed the Lakshman Rekha, she was kidnapped by Ravan... If Sitaji [woman] crosses the Lakshman Rekha, then Sitaharan [abduction] is bound to take happen as there are many a Ravans out there'.