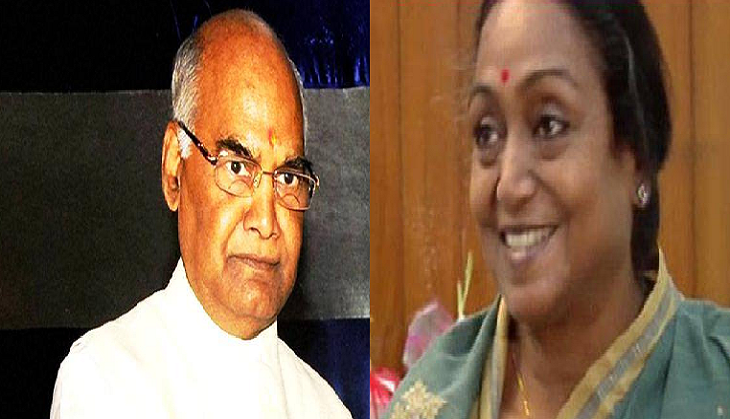 The voting for the presidential election ended in the Madhya Pradesh Legislative Assembly premises 17 July with 228 legislators casting their votes.
The two contestants for the post of the country's next president are NDA's candidate Ram Nath Kovind and the opposition's Meira Kumar.
"All the 228 MLAs in the electoral list cast their votes with special pens provided to them by 3.05 pm, almost two hours before the polling to close," an Election Commission (EC) official told PTI.
He said the voting went off smoothly.
Earlier, Madhya Pradesh Chief Minister Shivraj Singh Chouhan and Leader of Opposition Ajay Singh were among the early voters.
The MP Assembly has a total strength of 230 members, but the electoral list for today included 228 MLAs.
The Chitrakoot Assembly seat is vacant due to the demise of Congress MLA Prem Singh while the state's public relations minister, Narottam Mishra, has been disqualified for three years by the Election Commission over paid news charges.
There are 29 Lok Sabha MPs and 12 Rajya Sabha members from Madhya Pradesh.
The legislators were provided special pens to cast their votes.
Following the ink controversy in the Rajya Sabha polls in Haryana last year, the Election Commission decided to use special pens for the electors to mark their votes in the presidential election.
-PTI