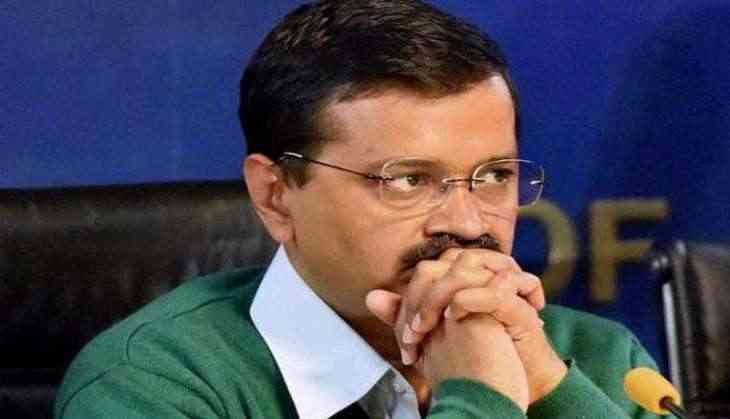 An Apple Executive Vivek Tiwari's death in Lucknow has shocked people across the country, but Delhi CM Arvind Kejriwal dug politics from it. On Sunday, the Aam Aadmi Chief Kejriwal made a derogatory 'Hindu' remark on the Lucknow shootout. Following which a police complaint has been filed against the Delhi CM for his derogatory tweet.
The complaint was registered by BJP spokesperson Ashwini Upadhyay in Tilak Marg Police Station. Further, he has also demanded an FIR against Delhi CM. "Complaint lodged in Tilak Marg Police Station under Sections 153A, 295A, 504 & 505 of the IPC and Section 67 of the IT Act against @ArvindKejriwal Ji. Request @CPDelhi @DelhiPolice to take opposite steps in accordance with law @LtGovDelhi @HMOIndia @rajnathsingh @KirenRijiju (sic), " BJP spokesperson said in a tweet.
Lawyer Ashwini Upadhyay has lodged complaint against Delhi Chief Minister Arvind Kejriwal in Delhi's Tilak Marg police station under sections 153A, 295A, 504 & 505 IPC & Section 67 of IT Act for promoting enmity on the grounds of caste & religion & defaming BJP leaders. pic.twitter.com/Tcbv4Wdywn

— ANI (@ANI) October 1, 2018
Earlier, on Sunday, Kejriwal tweeted, "Vivek Tiwari was a Hindu, then why did they kill him? BJP leaders are sexually harassing Hindu girls across the country and getting away with it. Please take off the curtain from your eyes. BJP is no protector of Hindus. They will not even think twice if they have to kill all Hindus to gain power (sic)." The controversial tweet by the AAP leader invoked sharp reactions from all quarters.
In Lucknow shootout case of Apple executive Vivek Tiwari Chief Minister Yogi Adityanath led government has announced CBI probe. The 38-year-old Tiwari, who was a marketing manager with Apple India, was shot dead by Uttar Pradesh Police personnel Prashant Chaudhary allegedly for not stopping his car when asked at Gomti Nagar in Lucknow.
As per the report, he was going to drop his colleague, home when around 1.30 am cops tried to stop his car but when he didn't, they fired at him. speaking on the incident, Uttar Pradesh Chief Minister Yogi Adityanath said, "It was not an encounter. An investigation will be conducted in this incident."
A case of murder has been filed under IPC Section 302 and the two cops were arrested were later dismissed. The victim's wife demanded a compensation of Rs 1 crore and a job in the Police department.
Also read: Vivek Tiwari death case: Mayawati attacks CM Yogi Adityanath on Lucknow killing says 'UP mein kanoon vyavastha dhawast ho chuki hai'