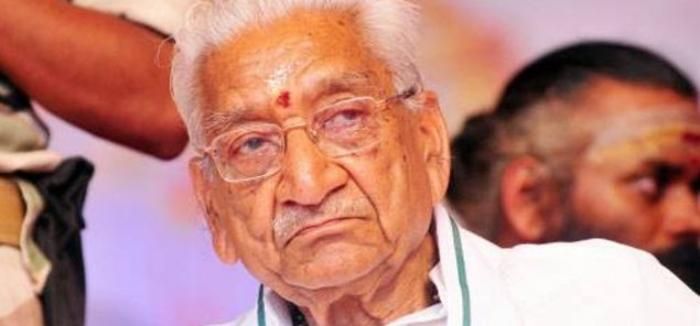 The Hindu right wing organisation, Vishwa Hindu Parishad (VHP), has decided to support the Jain practice of Santhara in which a person voluntarily fasts unto death.
The organisation has asked the Rajasthan High Court to reconsider it's decision of banning the practice.
"Santhara was/is never a suicide attempt by Jain-muni as it is meant to get 'moksh' (salvation) from exisiting life and 'punarjanam' (rebirth) and it is a 2500 year old ritual since Bhagwan Mahaveer," state VHP President, Narpat Singh Shekhawat told a press conference here.
"We do respect the Rajasthan High Court's verdict banning Santhara, but the decision was taken in absence of proper defence, evidences and justification by Jain Samaj, hence it should be reconsidered," he said.
"In Sanatan Dharma, a rebirth through Santhara is existed in ancient script and Jain religion", Shekhawat said.
When asked whether the VHP will openly support the Jain community's 'silent march' in the state on August 24, he said, "Wherever VHP's support is required we will do it. We will participate in their agitation".
Rajasthan High Court on August 10 has declared the practice of Santhara or Sullekhana as illegal and held that any person supporting it would be prosecuted for abetment of suicide.
-PTI