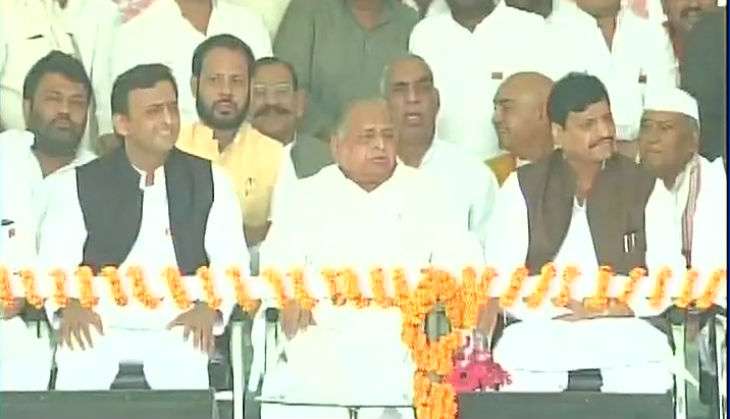 Samajwadi Party chief Mulayam Singh Yadav on Thursday flagged off Uttar Pradesh Chief Minister Akhilesh Yadav's state-wide 'Vikas Rath Yatra', and used the occasion to caution the Centre to follow 'middle path' with Pakistan.
The 'Vikas Rath Yatra' has been organised to convey a message of unity in the ruling party and to discuss the agenda of development and other social welfare schemes ahead of the state Assembly elections.
Akhilesh Yadav will travel 75 km in Lucknow and neighbouring Unnao atop a modified Mercedes bus, which can also be called a Mercedes 'rath' from Lucknow.
The Yatra's route is dotted with hoardings, banners and colourful arches.
According to reports, a cavalcade of over thousands SUVs and trucks will seek to send a message to the party leadership that Akhilesh is the 'most acceptable' face of Samajwadi Party.
Highlights:
- Akhilesh Yadav's vikas rath has developed technical snag. UP chief minister continues the yatra in his car.