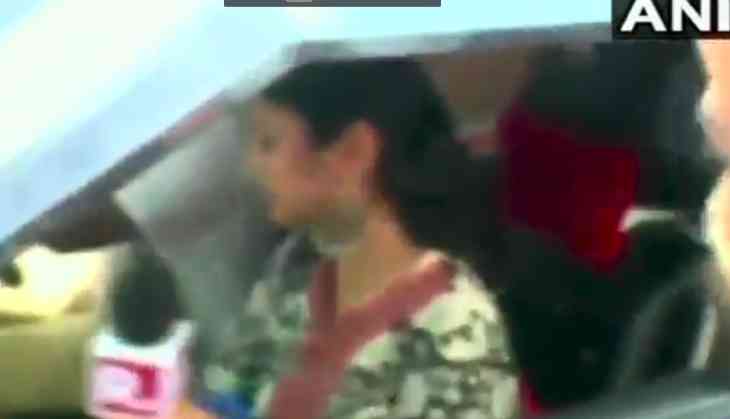 The protest in Sabarimala Temple on its opening day turns violent. After the women devotees being attacked and sent back from entering the temple, now, a woman journalist's car was attacked and blocked by agitators in Kerala's Pathanamthitta.
The TV journalist was sitting in her car when the protestors surrounded her car and blocked her from entering the temple. The gate of the temple likely to open by 5 pm today.
A total of 30 people have been arrested in Pamba, 9 yesterday and 21 today, in connection with protests against the entry of women in age group 10-50 to Sabarimala Temple. Two have granted bail in the case.
A video of woman journalist being attacked by the agitators has been shared by news agency ANI on Twitter, that has been gone viral.
#Kerala:Protesters block and attack a woman journalist's car in Pathanamthitta #SabarimalaTemple pic.twitter.com/7TfRf2YIMi

— ANI (@ANI) October 17, 2018
Speaking on the violent protest, Kerala Minister, KK Shailaja said, "I can predict what is going on there, I think it is intentional, it's dirty politics they (protesters) are playing. We can't say if they are actual devotees. Supreme Court's order is Constitutional & govt is bound to implement it."
National Commission for Women takes cognizance of the attack on women journalists. A meeting is underway at NCW office for further steps to be taken.
Also read: Sabarimala Temple protest: Two women devotees reach Sabarimala Temple on its opening day, sent back by protestors