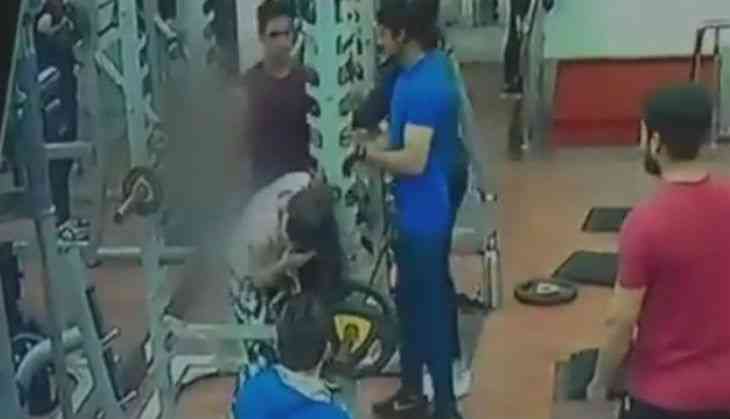 In a shocking video that has surfaced, a woman can be seen punched and kicked by a man at a gym in Indore.
The man, who was working out at the gym, brutally assaulted the woman, which can be clearly seen in the CCTV footage. The accused, Puneet Malviya, a resident of the Mandsaur district thrashed the woman after she complained about him to the trainer. The woman alleged that the man passed lewd comments to which she objected and complained to the gym trainer.
A case of molestation has been registered against the man in Madhya Pradesh's Indore. The incident took place on Thursday evening.
The police is investigating the case and trying to trap Puneet, who fled away following the incident.
"A case of assault and molestation has been registered and we are investigating," Shashikant Kankane, DSP said.
Meanwhile, gym trainer Ranit Sonane said that the accused escaped following the incident adding that the CCTV camera would help nab him.
In the video, it was clear that the man was getting ready for an exercise while another person was adjusting the weights for him. The girl says something to him following which he hits her head directly.
The hitter was blocked by the other members, who tried to save the girl who was first punched and then kicked.
- - With ANI inputs
#WATCH Man punches & kicks a woman at a gym in #Indore after she complained about his behavior during workout #MadhyaPradesh pic.twitter.com/eFQWUrMlbz

— ANI (@ANI) August 19, 2017