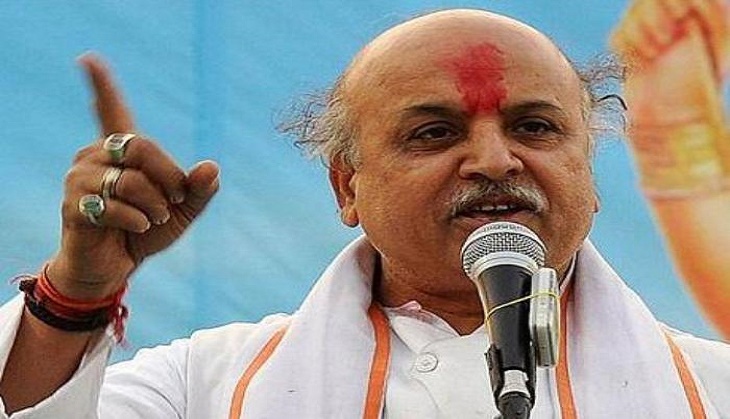 Pravin Togadia, international working president of the Vishwa Hindu Parishad, says the VHP will carry out a survey of West Bengal to learn whether Hindus have been "forced out of their homes and deprived of their property".
The survey of the state will be the opening salvo in a nationwide operation, said Togadia, who has been barred by chief minister Mamata Banerjee from entering West Bengal since April 2015 for raising communal tension.
"Every village, every locality in cities and towns will be surveyed by us to find out where Hindus were forced to migrate under threat or force," said Togadia.
Some 27% of West Bengal's population is Muslim, says the Hindustan Times.
The survey is part of the VHP's new campaign, 'palayan nahi parakram' (no migration, but aggression), which was announced in Delhi on Thursday following now discredited allegations that there had been a "Hindu exodus" from Kairana town in Uttar Pradesh. The aim of this campaign, said Surendra Jain, international joint general secretary of VHP, is to teach Hindus to fight for their rights.
Jain said: "We don't necessarily mean fighting with arms when we say 'parakram'... If you resist being forced out and fight attacks against you, it is also 'parakram' (aggression)."
While acknowledging that Hindus and Muslims in India are tied by blood, Jain said that if Hindus are not "protected", there would be "consequences".
According to Togadia, the survey in West Bengal would be carried out by every one of its village and block units. Togadia said: "It is not a question of a small town in UP but it has happened throughout the country, be it West Bengal or Maharashtra or Gujarat."
In response, the Trinamool Congress said that it would work to thwart the VHP. "This is Bengal, not UP. Here, we all live peacefully," said TMC leader Sheikh Nurul Islam.