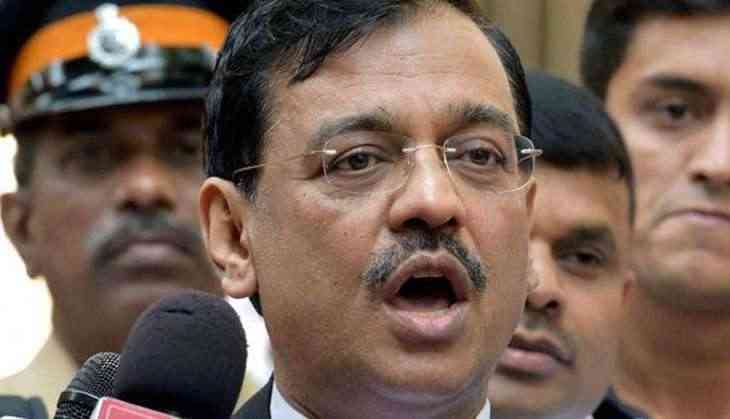 Hailing the conviction of six accused, including Abu Salem in the 1993 Mumbai serial blast case public prosecutor Ujjwal Nikam on Friday termed the judgment as 'historic'.
Nikam said that the verdict would send a clear message to absconder like Dawood Abrahim that fate is certain for absconders.
"Today's judgement is a historical judgment. It would give a strong message across the borders against the absconding accused like Tiger Memom, Dawood Abrahim and others. This is for the first time in the Indian legal history. Now the fate is certain so far as the absconding accused are concerned," said Nikam.
"The court has held them guilty under the charge of criminal conspiracy. Conspirators are the director of the whole drama and are more responsible. Therefore I think Mustafa Dossa and others who have been held guilty for criminal conspiracy they can be awarded the maximum sentence according to me," he added.
Central Bureau of Investigation (CBI) counsel Deepak Salve earlier in the day said that 1993 Mumbai blasts were carried out to avenge the demolition of Babri Masjid in Ayodhya on December 6, 1992.
A special Terrorist and Disruptive Activities (Prevention) Act (TADA) court earlier in the day convicted underworld don Abu Salem and others in connection with the 1993 blasts case.
Addressing media after the court's order, Salve said, "Mustafa Dossa conducted a conspiracy meeting in Dubai which was attended by Dawood Ibrahim and others. They hatched a conspiracy of Mumbai blast to take revenge of Babri Masjid demolition."
He further added that "the accused used to travel between Dubai and Pakistan for arms and ammunition training where Pakistan had given them green channel entry. Their targets were Indian politicians, high officials and Hindus".
257 people died while 713 others were injured after a series of bomb blasts rocked Mumbai City on March 12, 1993.
Salem was convicted under charges of conspiracy and terror activities but was acquitted of some charges of TADA which he was framed initially.
Accused Riyaz Siddique also convicted under TADA and other charges, but court believed prosecution failed to prove conspiracy charges against Riyaz.
Accused Mustafa Dossa was found guilty of conspiracy, murder and terror activities in the case.
Accused Firoz khan was convicted under charges of conspiracy and murder under sections of IPC, TADA and Explosives Act.
Other accused Tahir Merchant, Karimullah Shaikh were also convicted. Accused Abdul Qayyum was acquitted of all charges in the case. Court ordered his release on personal bond.
However, all accused were acquitted for the charge of waging war against the nation.
The court has set the next hearing date on June 19 to decide the date for argument on quantum of sentence.
-ANI