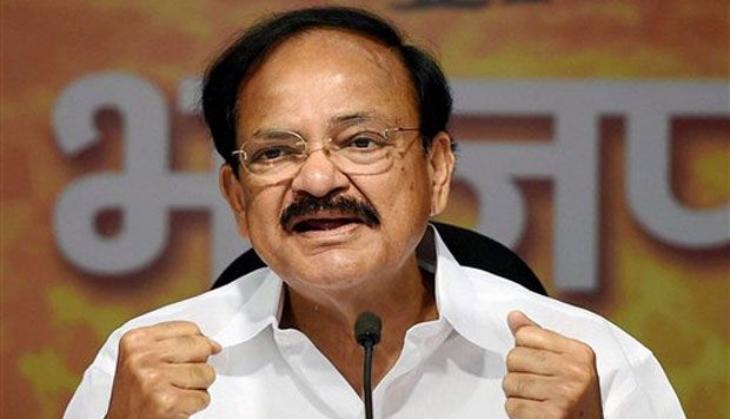 Union Information and Broadcasting Minister M Venkaiah Naidu launched a scathing attack on the Congress party by squarely blaming former Prime Minister Dr Manmohan Singh for mismanaging the country.
"Manmohan Singh has presided over the monumental mismanagement of the country," Naidu said and claimed that Congress has been unable to digest the revolution being brought about by Prime Minister Narendra Modi through the demonetisation decision.
"I ask the Opposition, is it foolish to take action against the counterfeit money of Pakistan, taking action against drug mafia, black money? Can Congress explain?" said Naidu.
Mentioning the number of scams that surfaced during the UPA regime, Naidu said the Congress is negating demonetisation because they could not come out with such a revolutionary move.
"2G, 3G spectrum, Agusta, Commonwealth Games scam, coal scam - All scams have happened under whose regime?" he said.
Regarding the everyday ruckus in Parliament leading to an adjournment of both Houses, Naidu said, "If you really want to expose the government, then expose it by a debate in Parliament."
Responding to the Congress' claim of number of deaths taking place under the Bharatiya Janata Party's regime, Naidu said lakhs of farmers committed suicide in Maharashtra, Karnataka during the UPA regime.
Applauding the government's decision to ban high-denomination currency, Naidu said, "The PM of India has taken a historical and bold revolutionary decision for the transformation of India.
Naidu demanded an apology from the Opposition for obstructing Parliament and called out for a proper discussion on all issues raised by Opposition.
Naidu also termed opposition's 'Bharat Bandh' a big flop.
--ANI