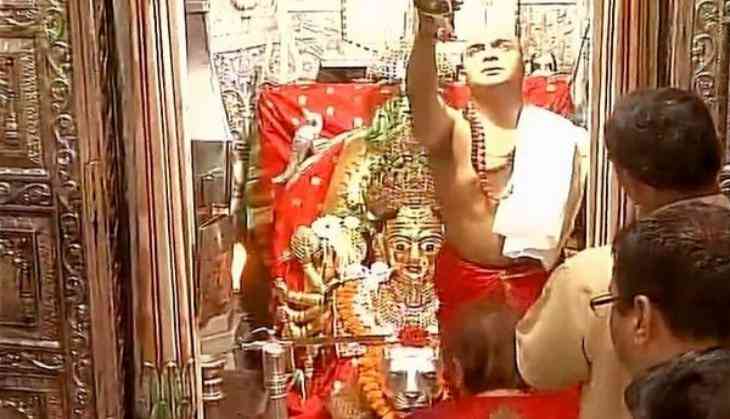 Vaishno Devi shrine witnesses heavy rush of pilgrims (ANI)
Holy cave shrine of Shri Mata Vaishno Devi has been witnessing the heavy rush of pilgrims with approximately 50,000 yatris (pilgrims) every day.
In view of this, the Shrine Board has made adequate security arrangements to regulate the rush.
"Even as 40,000 to 50,000 yatris are arriving daily, the rush is created by this heavy flow of pilgrims," Shrine board's Chief Executive Officer Ajit Kumar Sahu said.
Special security arrangements have been made at the places of the crowd.
"The Shrine Board has made adequate arrangements for the pilgrims and the security agencies have also made elaborate security arrangements," he added.
About 49,000 pilgrims arrived at Katra yesterday.
"More than 36 lakh pilgrims from different parts of the country visited the holy cave shrine till June 10 this year," he added.
About 80,000 to 90,000 pilgrims have performed darshan at the cave shrine of Mata Vaishno Devi during last three days.
Reportedly, over 6.83 lakh pilgrims visited the cave shrine till March 11 this year.
-ANI