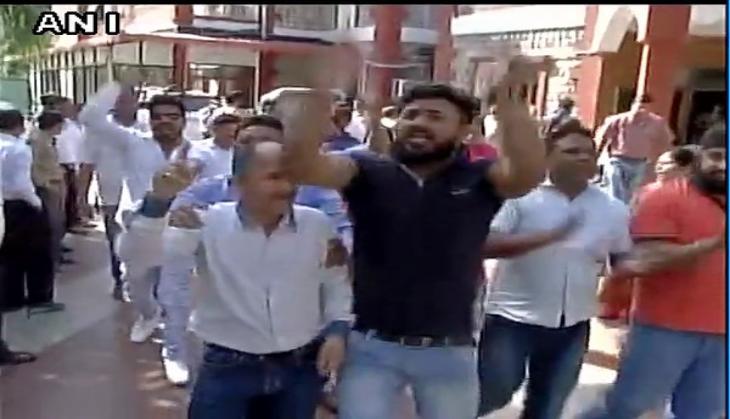 The Uttarakhand High Court has set aside President's rule in the state after hearing a plea, for four consecutive days. 
The court has allowed former Chief Minister Harish Rawat's plea, challenging the Centre's decision regarding President's rule.
The Congress has started celebrating the victory as the decision is a major blow for the Opposition.
The central government is likely to move the Supreme Court in the matter.
Harish Rawat, after the verdict was announced, expressed gratitude towards HC on behalf of all democratic and progressive forces and said that the Uttarakhand HC's decision is a victory of people of the state.
"Ready to forget this sour chapter.We remind you of cooperative federalism you talk about & request you to let state do its work," ANI, on its twitter handle, quoted Rawat as saying.
Rawat's lawyer KC Kaushik has told ANI that the court has restored the position of Harish Rawat as on March 27, when President's rule was imposed.
The Uttarakhand Assembly floor test will be conducted on 29 April. Therefore, the Congress will have to prove its majority that day.
Ex CM Rawat has now summoned Congress MLAs to Dehradun.
Read More: Here's why BJP is confident Rawat will fail floor test in Uttarakhand
According to the media reports, the High Court has said that the nine dissident Congress MLAs have to pay the price of committing "the Constitutional sin" of defection by being disqualified.
Meanwhile, a meeting between the BJP General Secretary Kailash Vijayvargiya and party spokespersons is underway at BJP headquarters in Delhi.
Delhi Chief Minister Arvind Kejriwal tweeted, "This is a huge embarrassment to Modi Govt. He shud stop interfering wid elected govts and respect democracy."
Earlier in the day, the court asked the Centre, "More than anger, we are pained that you can behave like this, how can you be playing with the court?" 
Amid speculations that the Centre is planning to revoke President's rule, the Uttarakhand High Court had also said, "Why don't you give a definite instruction that you won't revoke President's rule for a week."
The crisis in Uttarakhand began when nine congress MLAs left the party and pledged their support to the BJP. President's rule was imposed on the state on 27 March, just a day before the floor test.