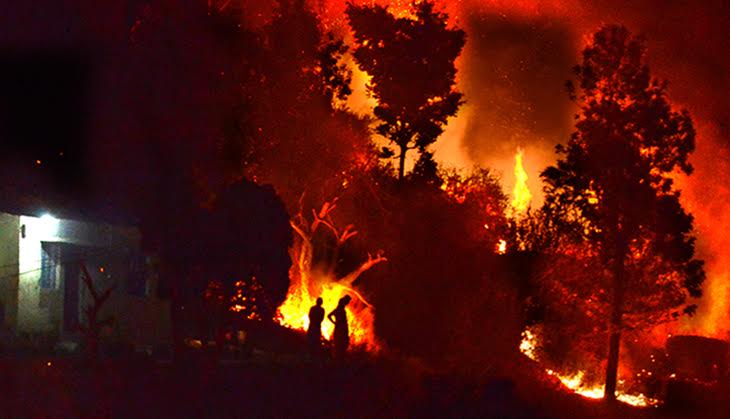 Combating the fire raging in the forests of Uttarakhand is expectedly burning a hole in the government's pocket. For every litre of water sprinkled by the help of two air force Mi-17 choppers, the state will reportedly pay Rs 85.
As per news reports, the choppers, in an operation which began on 1 May, have used nearly 1.75 lakh litres of water over the forests in 50 sorties till 3 May.
As per estimates, each sortie where 3,500 litres of water is flown by a chopper costs about Rs 3 lakh. The aircraft draw water either from Bhimtal lake near Nainital in the Kumaon division or from the Srinagar reservoir in Garhwal.
As per a report in the Hindustan Times, the state Finance Ministry is expecting a bill of Rs 50 lakh or more.
The gargantuan forest fires which started in February 2016 have razed about 3,500 hectares forestland and claimed six lives so far.