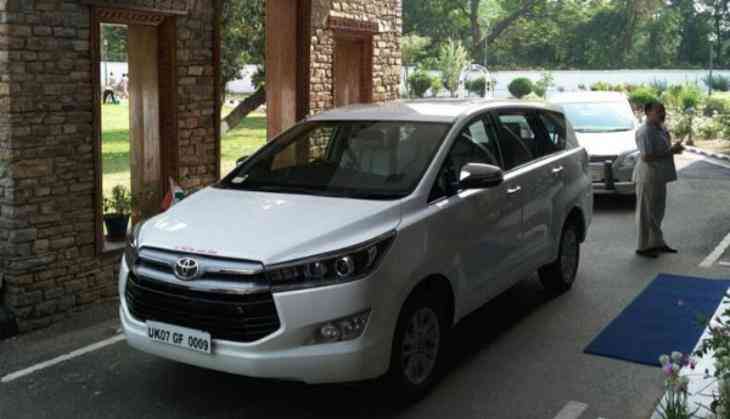 Uttarakhand CM removes red beacon from his car (ANI)
Uttarakhand Chief Minister Trivendra Singh Rawat on Thursday removed the red beacon from his car after Cabinet decision.
The Union Cabinet chaired by Prime Minister Narendra Modi yesterday decided to do away with beacons of all kinds atop all categories of vehicles in the country.
The government is of the considered opinion that beacons on vehicles are perceived symbols of VIP culture and have no place in a democratic country. Beacons, however, will be allowed on vehicles concerned with emergency and relief services, ambulance, fire service etc.
In the light of this decision, the Ministry of Road Transport and Highways will make necessary provisions in the law.
As per reports, the President of India, the Vice-President, the Prime Minister, the Chief Justice of India and the Lok Sabha Speaker will only be allowed to use the red beacon.
It was reported last week that the Prime Minister's Office (PMO) had called a meeting to discuss whether the red beacon should be discarded or restricted to certain dignitaries.
-ANI