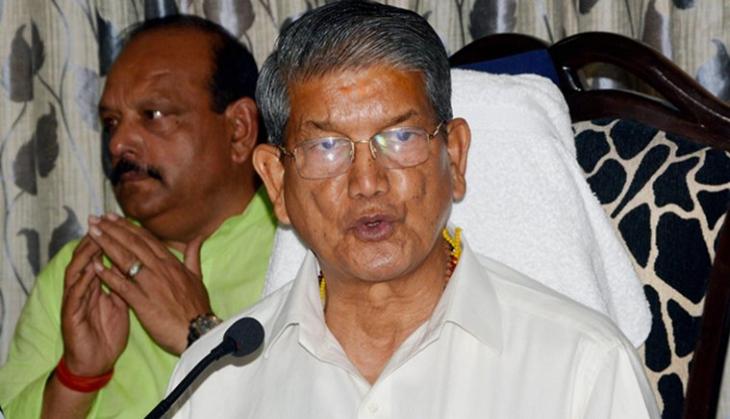 Deposed Uttarakhand Chief Minister Harish Rawat has admitted to his presence in the video of a sting operation - which shows him allegedly negotiating with a journalist over buying back the support of the nine rebel Congress MLAs.
Rawat had previously slammed the sting operation, conducted by a private news channel, as being fake. "Is meeting a journalist a crime? If one of the MLAs who had not been technically disqualified by that time talked to me ... how does it matter? Do we block any channels in politics?" Rawat told reporters on the sidelines of a programme.
Claiming innocence, Rawat said if the CD contained evidence of him having made an offer in cash or kind in exchange for the support of disgruntled MLAs he was ready to be hanged in public.
"If any evidence is found against me like me offering money or post to anybody, hang me at Clock tower," he said.
However, Rawat's admission is significant as he had so far been challenging the veracity of the CD, calling it "fake". "Why should anyone spend Rs 15 crore for me. The man (journalist) was saying something meaningless to while away my time and I said something to while away his. How does it matter? We keep saying things like this on a daily basis. Does that mean they should be used against us?" he had said.
The sting CD, made by the editor-in-chief of a private news channel, was circulated by the nine Congress rebels, who created a political crisis in the state by siding with opposition BJP in the state assembly.
--PTI