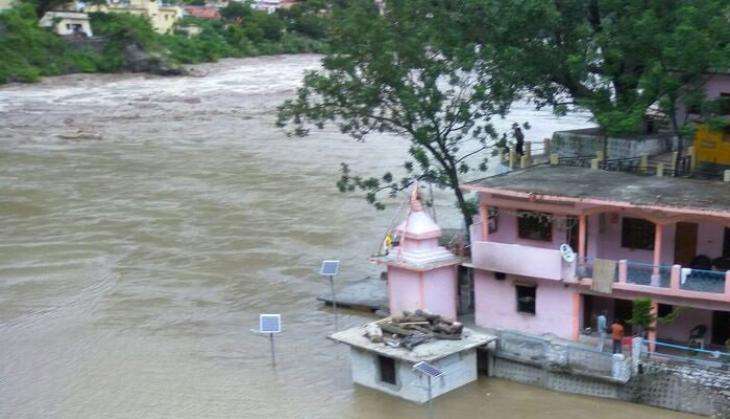 Almost all major rivers in Uttarakhand are flowing near the danger mark. In view of this, the authorities have asked the people living in low-lying areas to move to safer places.
Meanwhile, the Rishikesh-Badrinath national highway is still blocked at some places. Gangotri and Yamunotri national highways have also been disrupted at several places in Uttarakashi district.
The BRO and PWD personnel are pressed into service to reopen all the three yatra routes.
Relief and rescue operations are underway at war footing in the villages following heavy rains and cloud burst.
The death toll in Pithoragarh and Chamoli districts of state has risen to 16. In seven villages including Bastari under Didihat tehsil of Pithoragarh, 13 people have been rescued alive from the debris and they are under treatment in the hospital.
So far 10 dead bodies have been recovered, while about 17 people are still buried under the debris.
In four villages of Chamoli district, six people have been killed, while three others are missing.
Earlier, asserting that the situation was now under control and that there was no cause to panic, Chief Minister Harish Rawat said that the state government is completely mobilised to ensure that aid was provide to those affected by the natural calamity, adding that round the clock vigil was being maintained.
Rawat stated that the state government will seek help from the Centre if needed and called on the people to maintain calm.
"I request that people should not be in fear and be assured that they will be safe. We will take care and are duty-bound to protect the people," Rawat said.
---ANI