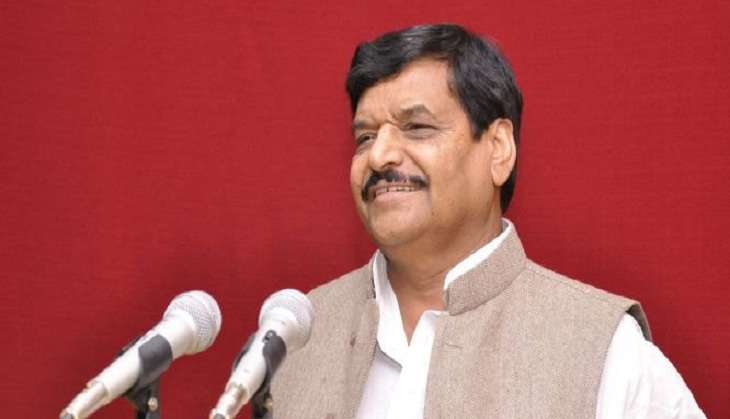 After Uttar Pradesh Chief Minister Akhilesh Yadav took away three key ministries from uncle Shivpal Yadav, the air is thick with rumours of the latter's resignation. On 14 September, Shivpal Yadav said he will abide by whatever decision Samajwadi Party supremo Mulayam Singh Yadav takes about him, because the state's people "are with the leader Mulayam".
Also Read: UP CM Akhilesh Yadav on war path; more tainted ministers on his radar
On asking about his resignation as a state minsiter, Shivpal, who is now only in charge of wasteland development said he will make the decision only after he talks to "Netaji", refering to brother Mulayam Singh Yadav.
Also Read: CM Akhilesh Yadav strips off Samajwadi Party president Shivpal Yadav from key ministries
The rift between Chief Minister Akhilesh Yadav and his uncle Shivpal has been widening since months now. On 13 September, Akhilesh upped the ante by defying his father, Mulayam, and firing Shivpal, who's Mulayam's favourite brother. Mulayam had sought to install Shivpal as UP party chief, in son Akhilesh's place. And in saying that UP's people are with Mulayam, Shivpal was obviously saying that the real chief of the Samajwadi Party is Mulayam, and not Akhilesh.
Shivpal, however, did add that "giving or taking away portfolios is the prerogative of the Chief Minister, and that his own work in the SP organisation will continue as usual".
Akhilesh is expected to meet the state's governor today, on 14 September, and there's speculation that he might suggest dissolving the government and calling state polls earlier than scheduled.
On 13 September, Akhilesh Yadav removed Deepak Singhal, a Shivpal favourite, from the post of chief secretary. A day earlier, he sacked two ministers, Gayatri Prajapati and Rajkishore Singh, also Shivpal loyalists, and disregarded the counsel of his father and uncle.
In retaliation, Mulayam sacked son Akhilesh from the post of UP party chief and appointed Shivpal for the post.