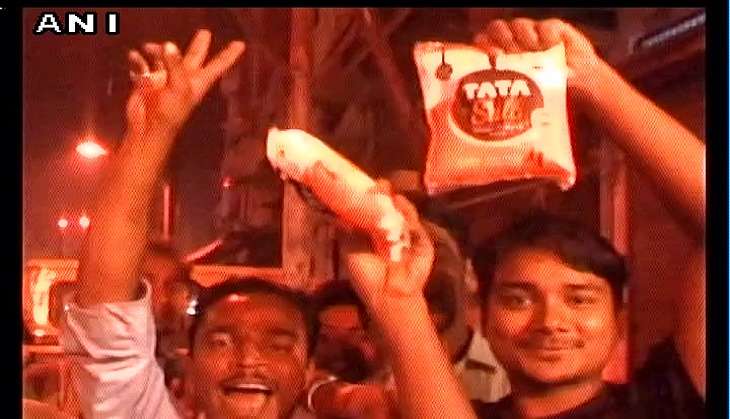 Amid chaos over poor cash flow in the country following demonetisation of Rs 500 and Rs 1000 notes, rumours were rife today that the price of salt has gone up to Rs 400 in Uttar Pradesh.
The panic-stricken shopkeepers shut their shops following the spread of the rumour.
There have also been reports of panic buying sprees in several parts of the National Capital Region (NCR).
Following the rumours, Uttar Pradesh Chief Minister Akhilesh Yadav said that there was no shortage of salt. He further urged people not to pay attention to rumours.
Also, an alert has been issued in this regard.
The government's sudden decision to withdraw Rs 500 and Rs 1,000 currency notes and shortage of lesser-denomination notes has caused a lot of inconvenience to the people across the country.
--With agency inputs