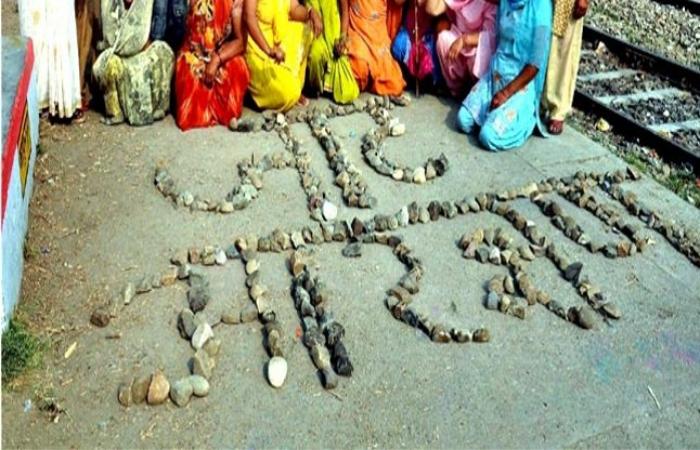 After the Patel agitation in Gujarat and a warning from Jat community leaders from Haryana, the Jats in Uttar Pradesh have also come forward to revive their protest demanding reservation for the community.
They have threatened to take the protest to a nation-wide level by blocking rails, roads and water supply.
During a Jat Aarakshan Bachao Maharally at Bamrauli village here yesterday, the community leaders said they would have their "right of reservation at all cost".
Former Congress MP Harendra Malik said the agitation would be taken to every part of the country.
The campaign's chief coordinator, Dharmveer Chaudhary, said the fight for reservation would be fought on three fronts - government, court and public.
He said Jats from across the country, including Uttar Pradesh, would soon camp in Delhi and stop supply of power, water and essential commodities to press for their demand.
"We would block rail, and road traffic throughout the country if government did not meet our demands," he said.
All India Jat Aarakshan Sangharsh Samiti, Haryana, had earlier this week announced that they would launch a peaceful agitation next month to demand reservation.
Chaudhary alleged that due to weak perusal of the Centre, the community suffered heavy loss as the Supreme Court struck down reservation for them under OBC category in several states.
Jat leader Chaudhary Surendra Singh said they would support Patels if the Patidar community supported their demands in return.
Hardik, the face of Patel quota stir in Gujarat, had yesterday announced plans for a nation-wide agitation seeking reservation for nearly "27 crore people" of various communities including Gujjars, Kurmis and Jats.
-PTI