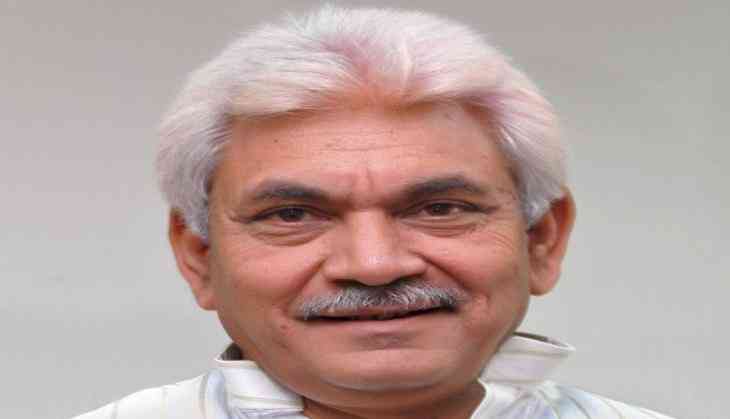 After Bhartiya Janta Party's massive victory in Uttar Pradesh Assembly election 2017 some names are making the rounds for the position of chief minister of the state. Manoj Kumar Sinha is the frontrunner to take the throne of Uttar Pradesh. Other than him, Rajnath Singh, Uma Bharti and Yogi Adityanath are the other names that have emerged.
But, who is Manoj Kumar Sinha? What makes him the most desirable choice to lead Uttar Pradesh on behalf of the Bhartiya Janta Party?
Here's all that you need to know about this man.
1. Manoj Kumar Sinha, 57, is an alumnus of IT-BHU where he earned a B.Tech and M.tech degree in civil engineering. He maintains a low-profile image and wears his trademark dhoti and long kurta.
2. Sinha has been politically active since his student days. He got elected as President of Students' Union in BHU in 1982.
3. He is a member of BJP National Council and has been considered as one of the best performing members of Parliament. In the 13th Lok Sabha he was also praised for a very high attendance.
4. Currently, Manoj Kumar Sinha is Minister of State (Independent Charge) of Communications, Minister of State for Railways. He is also a member of 16th Lok Sabha, representing Ghazipur Lok sabha constituency and was also elected in 1996 and 1999.
5. He maintains a cordial relationship with BJP national president Amit Shah and Prime Minister Narendra Modi. Recently, in Varanasi, PM Modi also praised Sinha for his work as MoS Railways.
While speaking to press outside Parliament, Sinha denied of being a contender for CM of Uttar Pradesh and said, "Neither I am in the race nor do I know of any such race".