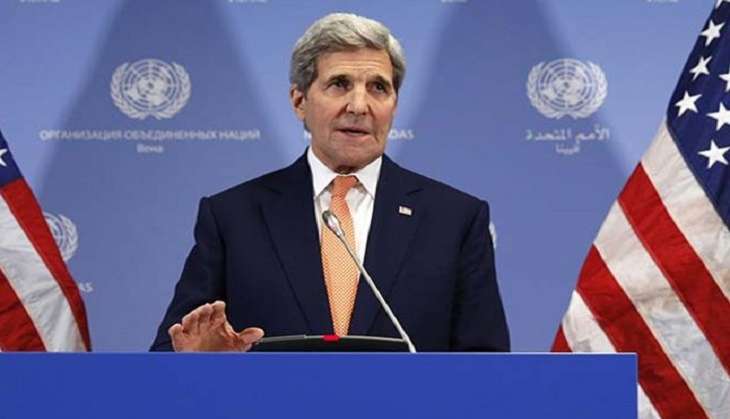 US Secretary of State John Kerry arrived in the national capital today in order to participate in the 2nd Indo-US Strategic and Commercial Dialogue, which will be held on 30 August.
During the Dialogue, issues like terrorism emanating from Pakistan and other important issues, including economic matters like visas, will be discussed.
The Dialogue will be co-chaired by External Affairs Minister Sushma Swaraj and Commerce and Industry Minister Nirmala Sitharaman along with Kerry and US Secretary of Commerce Penny Pritzker.
Earlier in the day, Kerry was in Bangladesh and met Prime Minister Sheikh Hasina and other national leaders. The Bangladesh leaders have reportedly agreed on additional intelligence and law enforcement cooperation to fight security threats.
Kerry also said that the United States believes that elements of Islamic State are connected to operatives in Bangladesh that has faced a wave of attacks by Islamist militants.
-With inputs from agencies