Namit Hans
| Updated on: 12 August 2015, 10:53 IST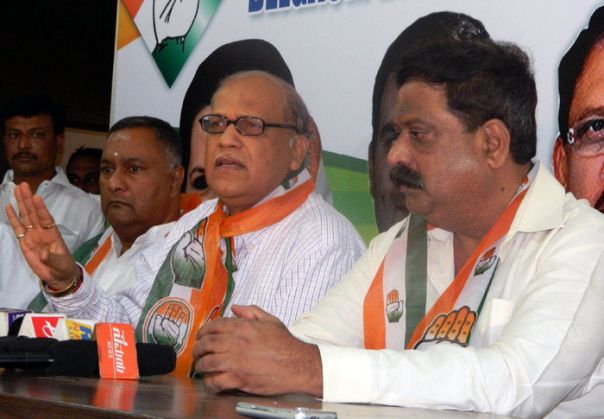 US based firm named Indian officials and a Goa minister for accepting bribes.
Executives of Louis Berger International Inc, a construction management company allegedly paid $976,630 to get the water developmental projects waiting to be started in Goa and Guwahati.
The company paid bribes to officials in Indonesia, Vietnam and Kuwait as well. It has agreed to pay a fine of $17.1 million to resolve the charges.
The wrong-doings were revealed after an internal investigation was carried out by the company itself. Two former executives of the company have been found guilty and will be tried in court on 5 November.
What was the project?
The plan was to improve water supply in Goa and also rebuild the sewage facilities.
The Indian government has partnered with Japan to carry forward the five-year long project.
Louis Berger was a part of the business group which consisted of two Japanese firms and an Indian partner.
Who said what?
The US department of Justice has not revealed the name of the minister who accepted bribe from Louis Berger.
Former Chief Minister of Goa, Manohar Parikkar said that two ministers of Digambar Kamat government might be involved in the case.
Parsekar, current Chief Minister of the state also said that when the incident happened, Kamat was serving as the CM of Goa and Churchill Alemao was PWD minister.
Alemao rubbished the charges and said that PWD minister has no role in appointment of project work to the companies.
"All the tenders for the JAICA (Japan International Cooperation Agency) project were issued as per central public works department norms. There is no intervention of any minister in it," Kamat told PTI on 20 July.
How the case progressed?
Goa Crime Branch was given the responsibility of investigating this case on 21 July.

The US Department of Justice had said that it will share information regarding the ministers who accepted bribe from Louis Berger International Inc.

AM Wachasundar, former chief engineer in the Goa Public Works Department (PWD) and project director of Japan International Cooperation Agency (JICA) was summoned by the Crime Branch.

Crime Branch began questioning Digambar Kamat and Churchill Alemao in connection with the case.

On 6 August, Alemao was arrested from his residence in Varca village at around 10.30 P.M. and was officially placed under arrest at midnight.

The police claimed that Kamat was paid Rs. 50 to 60 lakh on two occasions, while Alemao got the same amount once and an amount of Rs. 15 lakh on the second occasion. Both of them denied these charges.

A Wachasunder claimed that he was a witness to the payment of bribe money to Kamat and Alemao, said a police official.