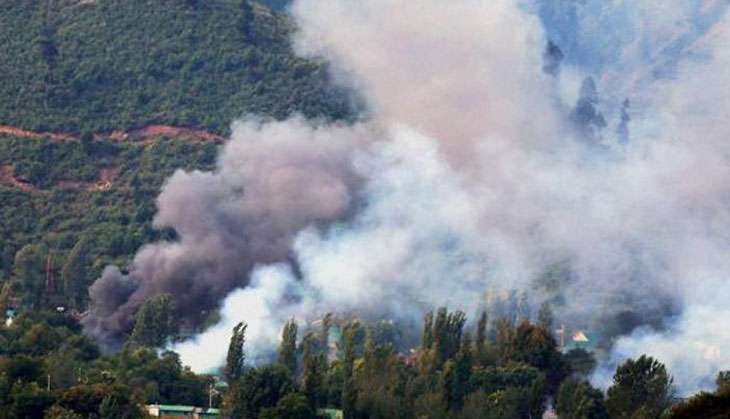 The international community continued to condemn the dastardly Uri attack, with Germany and Japan asserting today that they stand resolutely with India in its fight against terrorism.
Sri Lanka and Bhutan also strongly condemned the terror attack that left 18 soldiers dead and called for sustained regional and global cooperation to eliminate the menace of terrorism.
Also Read: Uri strike is an obnoxious attack on Indian Army, strongly condemn it: All India Ulama and Mashaikh Board
In a statement, German Foreign Minister Frank-Walter Steinmeier, without taking Pakistan's name, said every country is responsible for taking decisive action against terrorism emanating from its territory. "Germany stands resolutely at India's side in the fight against terrorism. At the Indo-German counter terrorism consultations, which will take place in a few days' time, we will further discuss the threat to our two countries' societies," he said.
Also Read: Uri attack: once laughed at, military strikes on Pak now a real possibility
Also Read: 10 terrorists killed as Pakistani troops violate ceasefire along the LOC in Uri
He added, "As is often the case, the terrorists' aim is for the situation to escalate. They want to trigger a spiral of violence. We must not give in to this logic, including in conflicts between India and Pakistan."
In its statement, Japan said it condemned terrorism in all forms regardless of its purposes, and strongly reiterated that no act of terrorism can be justified.
"Japan expresses its solidarity with India in the fight against terrorism," the Japanese Foreign Ministry said.
Also Read: Russia reacts to Uri terror attack, calls off military exercise with Pakistan
Also Read: Amid patriotic slogans, funeral of Uri attack martyr held in Maharashtra village
Strongly condemning the terror attack, Sri Lanka said there was an urgent need for sustained regional and global cooperation to eliminate the menace of terrorism. "In the hour of grief, the Government of Sri Lanka offers its condolences to the families of the victims of the attack," the Sri Lankan Foreign Ministry said adding the country had grappled with the challenge of terrorism for three decades.
Also Read: Uri attack: NIA files FIR; 6-member team to probe case, take DNA sample of 4 JeM men
Expressing solidarity, Bhutan said it stands with India in the fight against terrorism. "Such heinous acts of terrorism call for the need to step up international cooperation to combat the scourge of terrorism that poses a severe threat to the peace and stability of all countries," the Bhutanese Foreign Ministry said in a statement. The US, UK, Russia, France, Canada and Afghanistan have already condemned Sunday's attack.
Also Read: Pakistan should cleanse itself of its terrorists, India tells UNHRC
--PTI