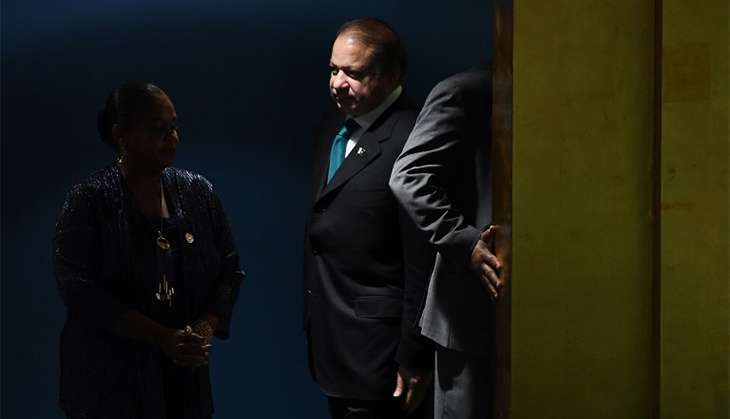 Pakistan Prime Minister Nawaz Sharif, on 23 September, said that the attack on the Indian military base in Uri in India occupied Kashmir (IOC) - could be in reaction to Indian atrocities in the disputed Himalayan valley.
Eighteen Indian soldiers were killed by four militants in the IOK's Uri area near the Line of Control (LoC) on 18 September.
Also Read: UNGA: India's response to Pakistan PM Nawaz Sharif's speech; full text here
Hours after the attack, India blamed a Pakistan-based militant group Jaish-e-Mohammad (JeM) for the attack on Indian soldiers.
On Nawaz Sharif's arrival to London after his UN General Assembly address, TheTribune quoted Nawaz Sharif as saying, "The Uri attack can be the reaction of these atrocities, as the close relatives and near and dear ones of those killed and blinded over the last two months were hurt and outraged."
Also Read: Full text: Pakistan Prime Minsiter Nawaz Sharif's UN General Assembly speech
Stressing on alleged "brutalities being perpetrated against innocent Kashmiris," the Pakistani Prime Minister said that before accusing Pakistan, India should have looked at its "atrocious role" in Kashmir.
"How could India accuse Pakistan only hours after the Uri incident without holding any inquiry or investigation," Sharif was quoted as saying in Pakistani media reports.
Also Read: Nawaz Sharif's UNGA speech was full of threats & complete disregard of facts: India
"The whole world knows about the Indian atrocities in Kashmir where around 108 people have so far been killed, over 150 blinded and thousands injured," he alleged.
Also Read: Nawaz Sharif's UN speech: Pakistan PM glorifies Burhan Wani, India hits back
Also Read: Pak PM Nawaz Sharif at UNGA: all about speaking for Kashmir and playing victim
Sharif further said the achievement of lasting peace in the region was impossible without the resolution of the Jammu and Kashmir dispute.
--with agency inputs