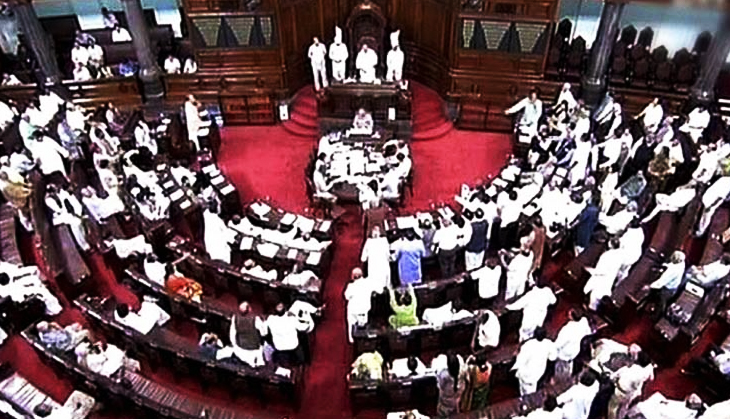 Trinamool Congress (TMC) and the Congress party (INC) raised the issue of "army deployment in West Bengal" in Lok Sabha and Rajya Sabha respectively, on Friday.
While the TMC accused Minister of State Defence Subhash Bhamre of misleading the Rajya Sabha and giving no conclusive answer on "Army deployment", leader of Opposition Gulam Nabi Azad said in the RS that there is was no law and order issue in West Bengal for the Army to be deployed.
Azad also demanded that the Centre clarify on the move and why rights of states were being compromised. He asserted, "The Centre must clarify it, in fact PM must clarify as to why states' rights are being impinged upon."
Bahujan Samaj Party (BSP) supremo and Rajya Sabha member Mayawati also accused the Centre of being too harsh on West Bengal Chief Minister Mamata Banerjee.
In the Rajya Sabha, Mayawati said, "Bengal CM ke sath zyatti ho rahi hai. Bhartiya Samvidhan par bahut bada hamla hai ye. Sena ka rajneetikaran nahi karna chahye."
Defending the move to deploy the Army in West Bengal and negating TMC's allegations of an attempted "army coup" and "loot", defence minister Manohar Parrikar said in the Lok Sabha, "Saddening that a routine exercise has been made a controversy now."
Contrary to the West Bengal government's claim, Parrikar also said that the concerned authorities were well informed by the Army about the "exercise".
He said, "Concerned officials were intimated by Army this year too. Original dates were 28, 29 and 30 December, but were later changed to 1 and 2 December."
Information and broadcasting minister, Venkaiah Naidu said in the Rajya Sabha, "It is a sensitive matter as it pertains to the Army, let us not derail from important issues."
Right before the uproar in Parliament over the issue, Major General Sunil Yadav briefed the media, saying, "The deployment was a routine exercise and is being carried out in nine other states as well, the operation will end tonight."
For more details Read Here.